Worn-out wooden electric poles, dangling wires pose threat to people in Leh
By
Kunzang Chorol
LEH, Dec 05, 2016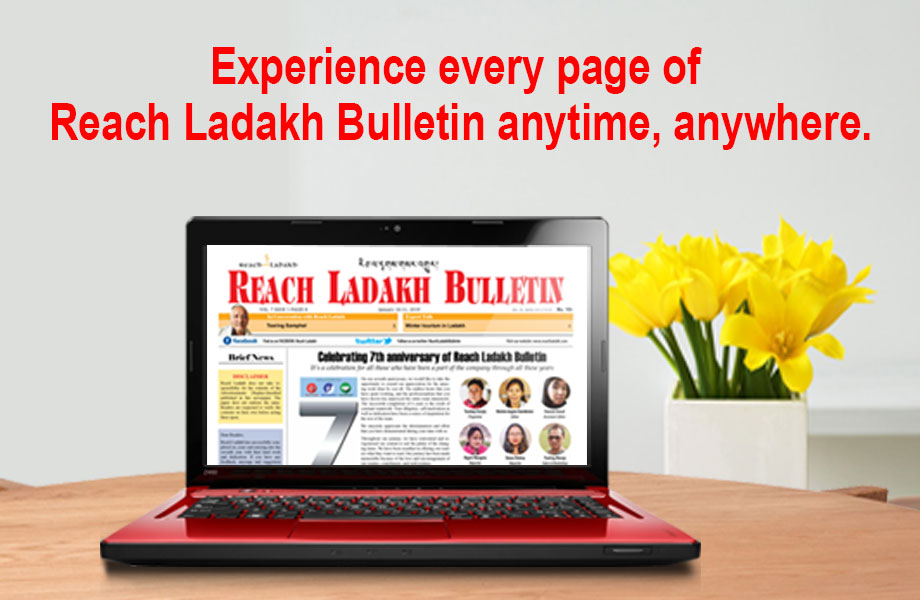 LEH :
Dangling wires, worn-out wooden poles, stranded conductors are posing a threat to the lives of people as well as for the animals in almost every village of the Leh district.
In the past years, many death cases occurred due to electric shock and hanging wires in Leh. The recent case of Matho village is one of the examples of mismanagement of electric poles , where ten domestic animals died.
Apart from this, Shey Gongma and Yokma are in a pity condition in terms of hanging wire or wooden worn out poles. The people of this village are fed up of complaining against it and started finding out solutions for the worn out poles.
Phuntsog Tundup, Ex-Sarpanch Shey Gongma said, "The situation is very bad in Shey, you will see the electric wire everywhere, some at the branches of trees and on the wall hanging. Blows of wind would make the wires get tangled with trees and branches causing electricity failure for few days. The electric wooden poles are at the height of man because it has been cut down since it's rotten. I have requested the higher authorities many times but no action has been taken till date."
"There is an electric pole at the road to Shashi which has been hit by cars and almost ready to collapse. After requesting the PDD department several times, no replacement has been made," he added.
Rigzin Tamchos, village representative Gangles said, "The wooden electricity poles installed on the fields are also a big hindrance for both farmers and animals during the cultivation season".
He feared that this half-broken and tilted electric pole could fall anytime. He further added that at few locations the height of poles and wire are equal to the human height which is very dangerous for the people passing through it.
Expressing anguish over the indifferent response of the department he further said, "We have reported this troubled condition to the concerned department but they always left our report as unheard. They always have excuses of "No Poles". I think they will not consider our problem unless there will be casualties."
When asked about the replacement of poles in Leh district, Tundup Spalzang, Executive Engineer, PDD-Leh said, "Every year, we get 500 to 600 poles for replacement, this year we are not able to get it because of the turmoil in Kashmir. These days we get limited poles and are still receiving it. We are going to distribute these poles according to the priority basis in the different village of Leh district."
Apart from the regular scheme, T&G is another scheme under MLA through which one crore rupees can get for replacement of poles and hanging wire, but it is yet to come. So if we get it more replacement can be done along with the regular annual scheme, he added.
The situation is no different in other parts of Leh district like Basgo, Phyang, Disket, Igoo, Upper and Lower Leh, Martselang, Tangtse constituency. The alternative action should be taken by the concerned department regarding this issue because many animals and people died due to the negligence of department.
It is important to mention here that earlier also Reach Ladakh, in Vol 4 Issue 17 highlighted how these electricity poles are posing a grave threat to the people, who have for long been demanding that these poles be shifted but to no avail. Several poles are in a dilapidated condition and can fall anytime.