World forestry day observed with plantation drive at Council Secretariat
By
Kunzang Chosdol
LEH, Apr 05, 2017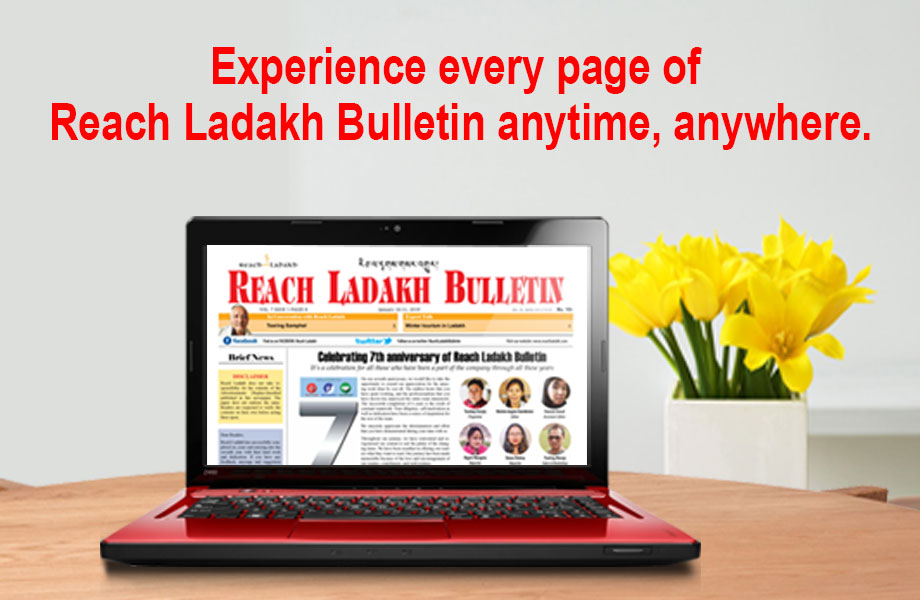 LEH :
The world forestry day was observed with plantation drive at Council secretariat on March 22 which was organized by Forest Department, Leh.
Dr. Sonam Dawa, CEC, chief guest said, "The importance of forest is also mentioned in many of the folk songs of Ladakh. But nowadays people are more into cutting down the trees. It becomes important to plant the tree along with deforestation to balance the ecosystem."
Giving an example of Go Green Go Organic, he said that they are playing a good role in balancing the ecosystem by planting more trees. And appealed people to support and help each other in making the project successful and to bring positive change in nature.
He informed that in 2017, 50% of the District plan fund has been allotted on time unlike the past year and ₹25 crore has been released by the state which will be utilized in forest development and for the benefit of farmers.
He also mentioned about the Hill Council proposal to make vehicle free day on Saturday from April, where the councilors and government officers will come to their offices on a bicycle to contribute in pollution control.
Mohd Abbas, Divisional Forest Officer stress on the importance to make people aware of the special days related to nature like forest day, water day, sparrow day etc.
Talking about the importance of Juniper he said, "It is one of the important trees in Ladakh but due to its huge demand for the religious purpose, its number is in diminishing state. Thus, we need to think how to safeguard and protect it for future."
He informed that from the year 1990 to 2000, the temperature of Ladakh has increased from 1.5 to 2.00 degree Celsius.
Tsering Sandup, EC Forest focused upon afforestation and plantation of sea buckthorn in Ladakh which helps in stopping the soil erosion. "For the cultivation of sea buckthorn in Ladakh, I have taken up with the Govt. under Green India Mission and hopefully it will help us to protect sea buckthorn", he added.
He also appealed people to minimize the use of juniper in daily life to help in the survival of this evergreen tree.
On the occasion, Lamdon Model Senior Secondary School student Stanzin Chuskit spoke on the importance of plantation and Kaniz Fatima on forest land in India.
A culture program was presented by singer Dorjay Stakmo and Police Band Party.