World Blood Donor Day: Save a life; give freely, give often!
By
Dr Tsetan Dolkar, Pathologist
LEH, Jun 14, 2016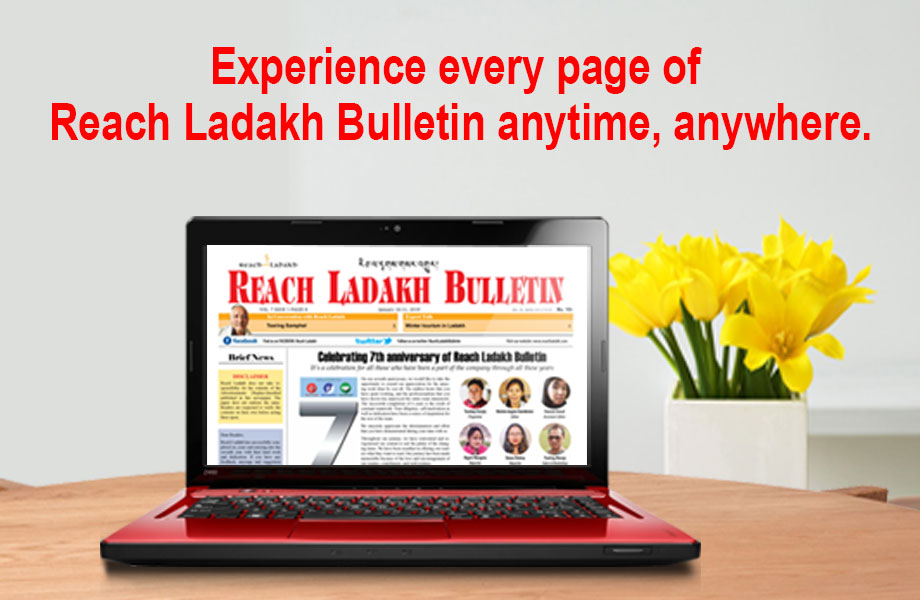 LEH :
Safe blood supplies are still a scarce commodity! That's why it is imperative to understand the significance of blood donation. Keeping that in mind, World Blood Donor Day is observed each year globally on 14 June which is an annual celebration meant for expressing gratitude to the blood donors who save lives by donating blood. The day also creates awareness of the need for safe blood for transfusion and to highlight why blood donation is important.
I would like to thank blood donors who donated blood and saved lives through their blood donation.
World Blood Donor Day is celebrated every year on the day of birthday anniversary of Karl Landsteiner on 14th of June all over the world. He is noted for having first distinguished the main blood groups in 1900 and having developed the modern system of classification of blood groups. The theme for 2016 is 'Blood connects us all'.
We need to create public awareness of the need for blood donation so that there is the availability of blood for patients in need. Transfusion of blood helps save lives. Blood has an essential and life-saving role in maternal and child care, life-threatening conditions, massive blood loss due to accidents, medical and surgical procedures.
People in developing countries, especially India have a false conception that blood donations are detrimental to health which not true.
An adult human body contains 5.5-6 litres of blood and the amount withdrawn at a time (i.e 350 CC or 450cc) is replenished in no time. Volume depletion is replenished in 48-72 hours and hemoglobin level in 3-4 weeks time. So, a healthy adult can donate every three months i.e 4 times a year and from 18 yrs till 65 yrs, a healthy adult can donate 188 times.
Remember a small drop of your blood can be a hope for someone else. So be a hero and make blood donation your responsibility because there is nothing more beautiful than saving a life!