Workshop on writing skill development for rural reporting concludes
By
Reach Ladakh Correspondent
LEH, Oct 27, 2016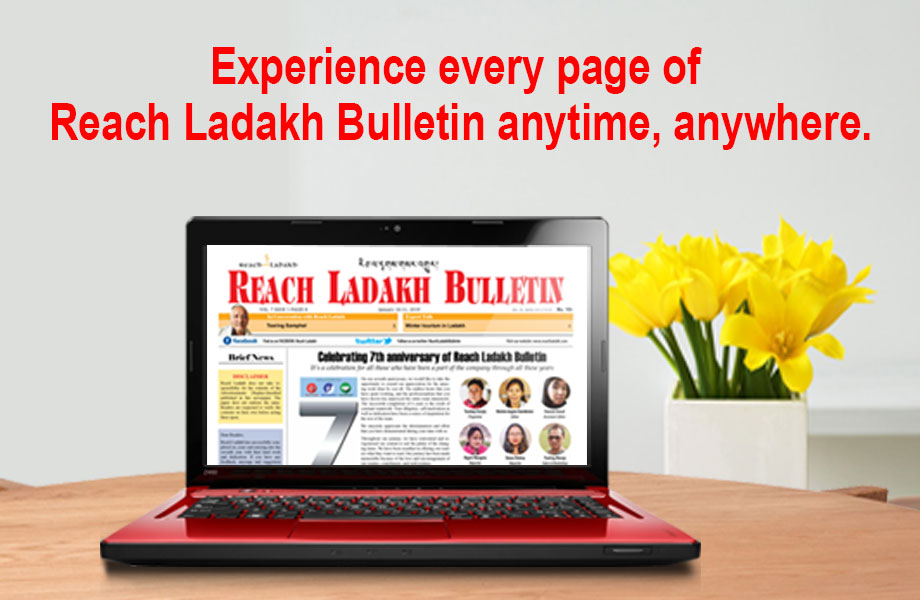 LEH :
A 4-day capacity building programme 'Writing Skill Development Workshop for Rural Reporting'organized by Delhi-based NGO Charkha Development Network at Snow Leopard Conservancy (SLC), Leh concluded on Friday. The workshop was aimed at building capacities amongst young people to write for the media on development issues, particularly highlighting voices of the marginalized communities.
During the four days, participants were taken through exercises like identifying key social issues, sessions on media, writing skills, field trip to Phyang village.
Tsering Wangdus, EC Agriculture, LAHDC was invited to interact with the participants and share the overall work of the Hill Council especially the schemes related to rural development and agriculture.
At the interaction, they raised several questions related to agriculture and development in the region. Mr. Wangdus expressed his appreciation for the growing talent amongst young people and said that their concern for issues in Ladakh was an encouraging sign. He then presented each participant with a Certificate of Participation and invited them to be a "bridge between the people in the rural areas and the government."
At the concluding session, Charkha's representative, Sujata Raghavan announced the Sanjoy Ghose Rural Reporting Awards for the year 2016-17.