Workshop on traditional knowledge system held in Leh
Traditional knowledge is the backbone of Ladakh region, should be conserved and protected: CEC
By
Reach Ladakh Correspondent
LEH, Jul 25, 2016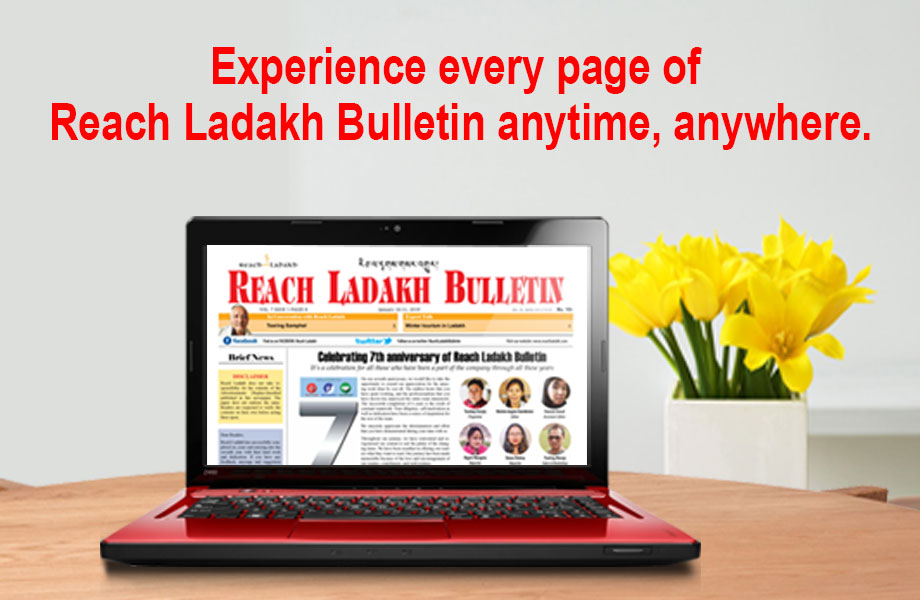 LEH :
A one-day stakeholder workshop on Traditional Knowledge Systems was held on June 30 at Lotsava Auditorium, Culture Academy, Leh. The workshop was organized by School of Environmental Sciences, JNU, New Delhi in Cooperation with Regional Research Station, ICAR-CAZRI.
Dr. Sonam Dawa,CEC, LAHDC said that traditional knowledge is the backbone of Ladakh region and must be conserved and protected for the benefit of the local society. He emphasised that the rich cultural traditions of Ladakh should be passed on to the next generation.
National Mission for Sustaining Himalayan Ecosystem , traditional knowledge system Task Force Coordinator Prof. Satish C. Garkoti, JNU highlighted the importance of the network programme for traditional knowledge systems in the context of climate change adaptation and mitigation, especially in Ladakh region.
A total of 7 presentations on various aspects of TKS were delivered under inaugural and interactive sessions and the same were recorded by Chairman, Dr. Anup Raj, ADR, HMAARI, SKUAST, Leh with 2 reporters Dr. Dorjey Angchuk, DIHAR and Vikas Gupta, KVK, SKUAST (K), Leh.
Over 60 stakeholders from various linked institutions, State Dept. of Agriculture, SKUAST (K), DIHAR, renowned AMCHIs, NGOs, farmers, participated in the workshop.
The programme was conducted by Dr. M.S. Raghuvanshi Sr. Scientist and I/C RRS Leh and the vote of thanks was presented by Padma Ladon.