Women's alliance strives to end dowry system in Ladakh
By
Kunzang Chorol
LEH, Apr 29, 2016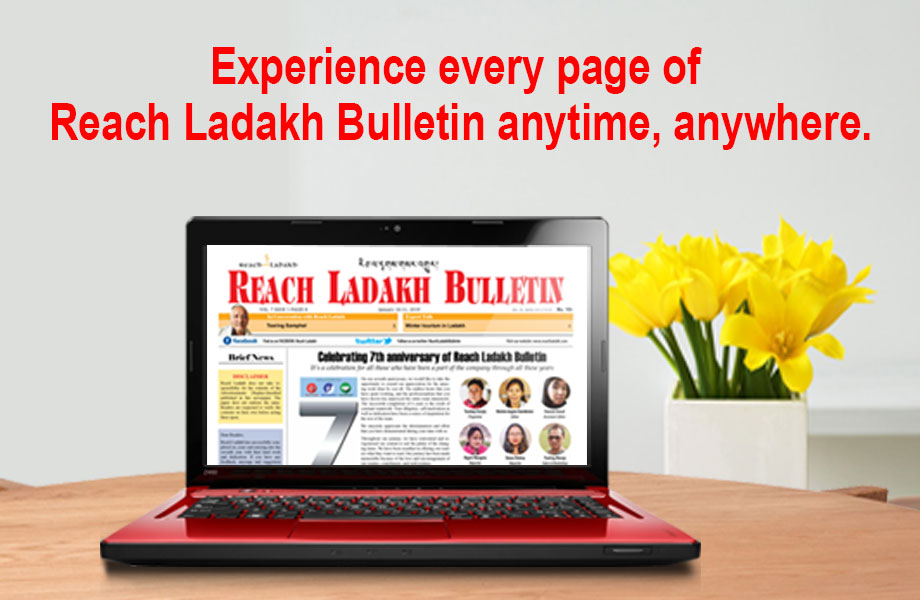 LEH :
A daylong brainstorming session on the Dowry and marriage-related issues in Ladakh was carried out by Women Alliance of Ladakh was held on April 15 at Shaynam community hall, Leh. The campaign was started on January 24 and was concluded on the same day.
Principal district and session Judge Rajinder Sapru was the chief guest of the occasion.
Speaking on the occasion, he said that Ladakh is free from the disease of dowry but with time it is growing day by day. He congratulated the Women Alliance of Leh to identify this growing disease and to take a step for eradicating it at the right time. According to law, the person who takes or give dowry both is considered crime and those who abets the giving of dowry shall be punishable.
"If within three years after the solemnization of a marriage, demands either directly or indirectly, from the parents or any other person who was the guardian of the woman before her marriage any payment which is in the nature of a dowry shall be deemed to have committed an offence and shall be punishable." The only thing which is not considered under dowry is customary jewels for the women. If there are cases of domestic violence in terms of dowry bring it to the public, the law is always with you. If you hide one crime hundred more crime will grow, he added.
He commenced a pledge from the audience to take oath on not to give as well as take dowry in the future.
Advocate, Thinles Angmo detailed the Women Acts. Dowry restrain act 1960, under this act both the giver and taker of dowry is a crime. Those whoever does violence and torture in a family she can complain against the defaulter under section 498(A) of Ranbir Penal Code.
Under Section 304(B) (Dowry death): Where the death of a woman is caused by any burns or bodily injury or occurs otherwise than under normal circumstances within seven years of her marriage and it is shown that soon before her death she was subjected to cruelty or harassment by her husband or any relative of her husband for or in connection with any demand for dowry, such death shall be called "dowry death" and such husband or relative shall be deemed to have caused that death. Whoever commits dowry death shall be punished with imprisonment for a term which shall not be less than seven years but which may extend to imprisonment for life.
Yangchan Dolma, Vice President of Women Alliance said that they campaigned on Dowry from Gangles to Skara from January 24. The main motive of the campaign is to erase the created and growing system of dowry in Ladakh as well as evil things practiced on marriage occasion. We are going to set a limit for gifts and money in the future marriage ceremony so that all will be treated equally in Ladakh.
The event was winded up with the decision that if there is a system of dowry in Ladakh, it would be dowry of education. Education of the girl will be the dowry for the family in the society of Ladakh.
An interaction session between the audience and session judge was held after the first session.
The first session was chaired by Rajinder Sapru principal district & session judge and the second session was chaired by Spalzes Angmo ,CJM Leh.
Spalzes Angmo CJM Leh, Thinles angmo, advocate, Padmashree Dr. Landol, councilors of upper and lower Leh, Gobas of Leh Phumdo Parsum and other distinguish guest were present.