Wildlife dept imparts eco-guide training to the youths of Ladakh
By
Kunzang Chorol
LEH, Oct 27, 2016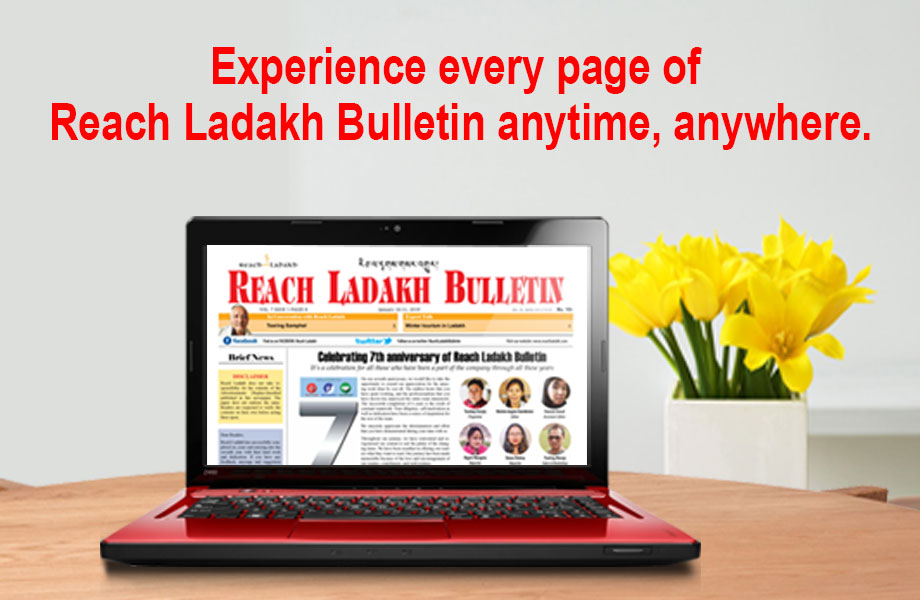 LEH :
On wildlife protection week, five days eco-guide training for the unemployed youths of Ladakh was organised by Wildlife Department, Leh at Sheynam Community Hall on September 5. The training was held for the improvement of their livelihood through serving as an Eco-guide to tourism in Ladakh.
Around 80 unemployed youths from different Wildlife Protection Areas of Leh participated in the said workshop.
EC Works, Dorje Motup inaugurated the training program and said such training is needed to aware the youths about the wildlife and also give a source of livelihood by working as a guide. He further added that the youths should take advantage from such training and also to encourage others to join such training.
Sonam Norboo, Councilor Sku-Markha stressed on the conservation of wildlife and the maintenance of cleanliness in all the national parks. He requested wildlife department to provide more Home Stay/Paying Guest house facilities in national park areas and demanded additional toilets at tourist areas.
Jigmet Takpa, Wildlife Warden said, "Tourism is the backbone of the economy of Ladakh and Leh has already become a hub for tourists internationally. Since tourists are paying highly to study and enjoy the unique wildlife of Ladakh, we must provide professional eco-guides to them".
He further said that there is a huge scope to work as a guide, a professional guide can earn very good income starting from ₹ 10,000/- per day.
After the training program the trainees will be awarded certificates as per their performance in the exam and will be authorized to play a crucial role in protecting and conserving wildlife, he added.
A power-point presentation on the unique, fragile environment, flora-fauna, and wildlife of Ladakh was presented by him.
Giving an example of the successful Snow Leopard foundation in Rumbak, Tsering Angchok, Wildlife warden, Leh said that from the last two years hundreds of tourist had already visited in winters which help the locals to run the homestay.
He informed that the Wildlife Department has provided 309 Home Stay/Paying Guest House facilities in Leh, 208 in Nubra and 181 in Changthang region.
Dr. Padma Gurmet, Officer Incharge, National Institute for Sowa-Rigpa, Leh applauded the innovative idea of Wildlife Department in celebrating Wildlife Week with such vital training. He said that Ladakh is rich in flora and fauna and the Ladakhi youth can play an ambassador role in showcasing our rich heritage, culture, flora and fauna to the world. At the same time, he stressed on the protection and sustainable development.