Week-long awareness program on labour laws and schemes held in Zanskar
By
Reach Ladakh Correspondent
Zanskar, Jul 29, 2022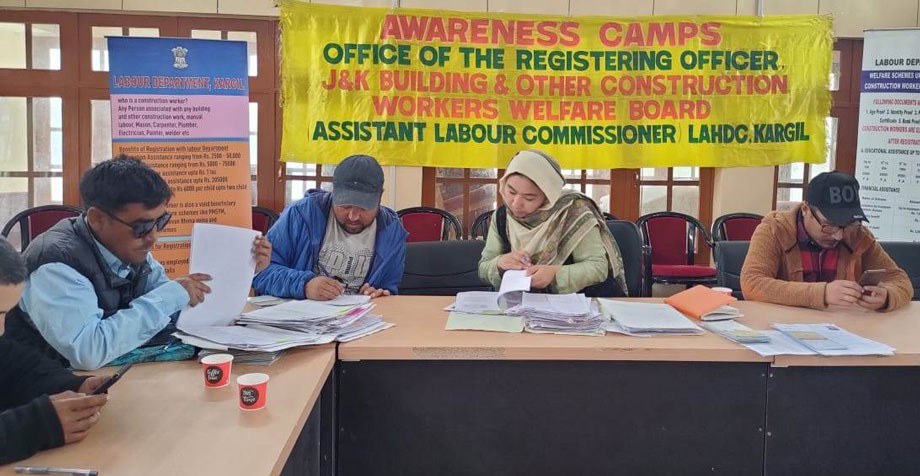 Zanskar :
A week-long awareness program for public representatives of the Zanskar sub-division regarding labour laws, welfare schemes, and the importance of Har Ghar Tiranga campaign was orgainised by Labour Department Kargil on July 28.
The weeklong program was conducted with public representatives at Tourist Dak Bangalow Padum. 
Assistant Labour Commissioner Kargil Raziya Khatoon explained labour welfare scheme, who is eligible, how to apply, and benefits to labour under welfare schemes. She further briefed about the implementation of labour laws, contact labour Act, payment of wages Act, etc.
The public representatives were also informed about Har Ghar Tringa campaign. Raziya Khatoon said that the idea behind the initiative is to invoke a sense of patriotism among people and to promote awareness about the Indian National Flag.
Later, public representatives raised some queries regarding schemes, procedures, etc. They appreciated the efforts of labour department Kargil in organizing the awareness/registration drive and providing the services at Zanskar.
Meanwhile, at the camp office, Labour inspector and team issued labour forms, educational assistant forms, and form 'C' and provided the services of on-spot renewal of the cards.