WCBCL organises Ladakh bird count, 2017, a day-long event in Leh
After a year, greylag goose spotted in Ladakh region
By
Reach Ladakh Correspondent
LEH, Apr 05, 2017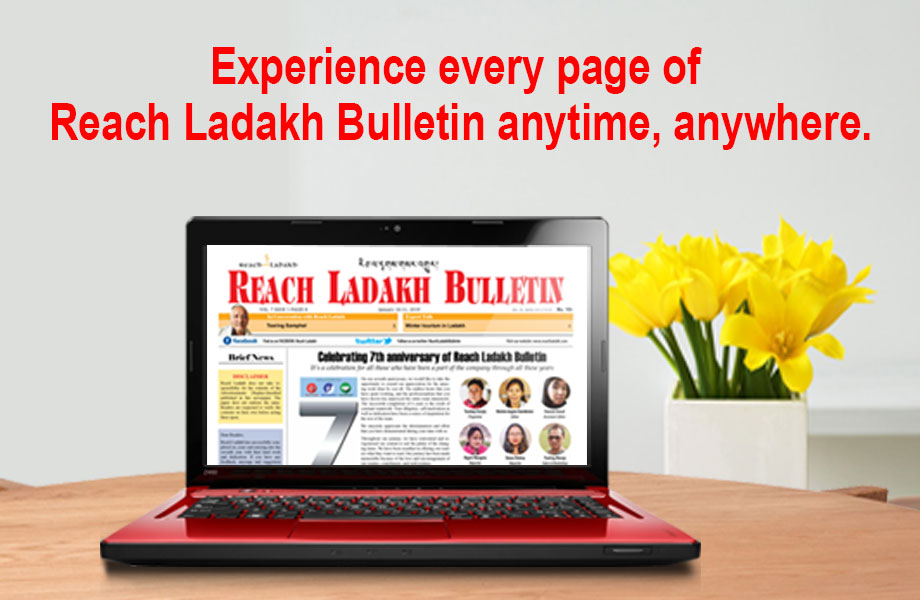 LEH :
A mega event Ladakh Bird Count, 2017 was organized by Wildlife Conservation and Birds Club of Ladakh (WCBCL) with the collaboration of Department of Wildlife Protection, Govt. of Jammu Kashmir, Leh on March 22 in Leh.
The event was termed as Ladakh Bird Count 2017 following with the celebration of World Sparrow Day (March 20), World Forestry Day (March 21) and World Water Day (March 22). The program was envisioned by WCBCL with the support of Jigmet Takpa, IFS, Chief Conservator, Forest and Wildlife, Leh and staff members.
The chief participant of the program was Pankaj Raina, Wildlife Warden, Department of Wildlife Protection, Leh. Prominent local bird lovers all across Ladakh also attended the day.
The full day outdoor field trip was started from Gupuks area along the Indus belt and ended at Chuchot. More than 35 different species of birds - both migratory and endemic including Sparrow (Chip Giao) was spotted. Among them, Greylag Goose was the highlight of the day as it was spotted after a year in the Ladakh region.
The field trip was lead by executive members of WCBCL and was attended by more than 30 members from different organizations.
WCBCL, Leh pledged to organize this event as an Annual Feature and also to include in the WCBCL's Calendar. WCBCL is going to organize World Sparrow week in March and Migration Week in October every year as a part of Ladakh Bird Count Programme.