Water lifting pump worth ₹ 24 lacs inaugurated in Phey
By
Reach Ladakh Correspondent
Phey, Jun 13, 2015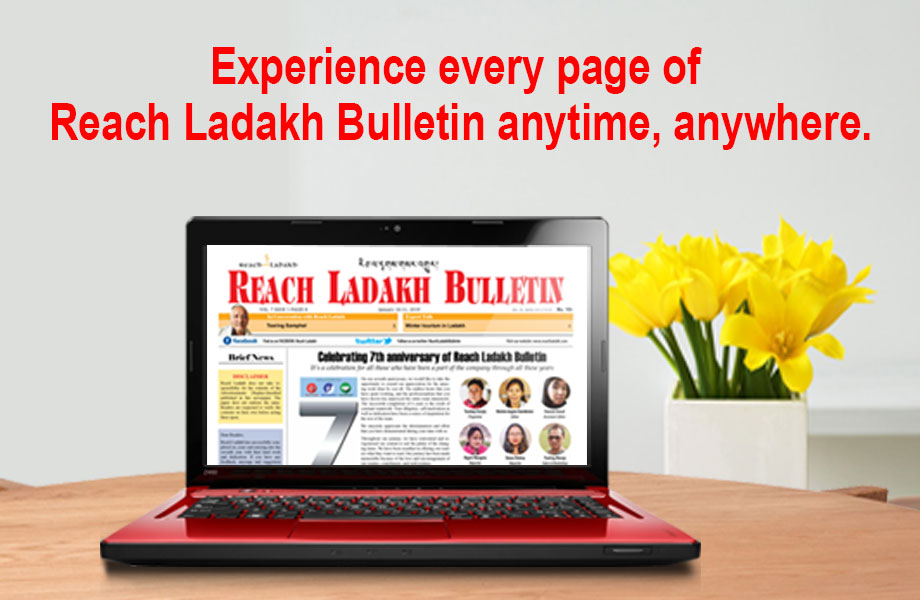 Phey :
The Indus water lifting pump having a capacity to drag 28 litres of water per second for irrigation purpose was completed at a total cost of ₹ 24 lacs approximately in Phay village. MP, Ladakh Thupstan Chhewang inaugurated the Indus water Pump lifting Project on 8 June at Phey village.
The total cost is ₹ 24 lacs, out of which Samstan Dolma, Anna and Luzi contributed ₹ 16.48 lacs, MP Thupstan Chhewang ₹ 7.00 lacs from MPLADS and area Councilor Tsering Sonam has provided ₹ 1.00 lacs from the CCDF.
The project is to improve the agriculture & income and the overall well-being of villagers.
Congratulating the people of Phey village, MP Chhewang expressed immense pleasure to be a part of this project and said that this project will prove very beneficial for the farmers of this village as Phey villagers are facing the problem of water from a very long time.
He said that Phey village being one of the most appropriate places for agriculture needs another major water lifting project from Indus to solve the water problem completely and assured his strong follow-up of the project.
Chhewang appreciated Exn. PDD Tsewang Paljor for providing electricity connection to the project in a very short period of time and also appreciated the tireless endeavour of villages and teachers of Middle School Phey for making M/S Phey one of the model school in Ladakh.
Councilor T. Sonam greeted the villages & appreciated the contribution of Samstan Dolma in this project. He urged upon the villages to make use of Mill (Chakki Machine) provided to the village from his CCDF.
Tsering Motup, Nambardar said that it will benefit the farmers of Phay. Earlier, we were suffering a lot due to water scarcity for irrigation. He informed that last year they have cultivated vegetables in the month of June but this year they were able to do it in the month of May. "Definitely this year our agriculture products will be doubled than the last year. It was a need of the hour for the village & it feels like a dream comes true,"said Motup.
The students of M/S Phey also presented a cultural programme on the occasion.