WAL and J&K Culture Academy Leh celebrates World Women's Day
By
Padma Angmo
Leh, Mar 11, 2015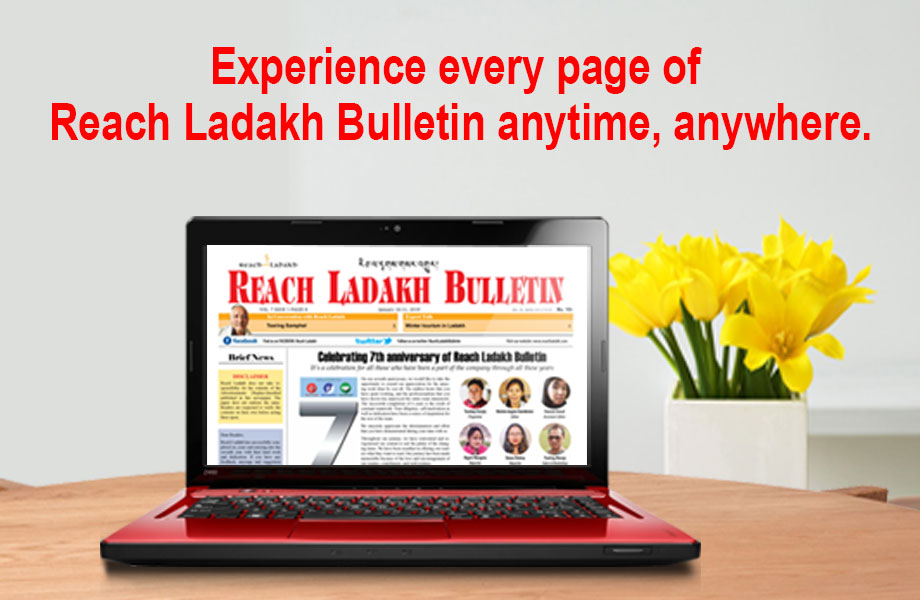 Leh :
Women Alliance of Ladakh in collaboration with J&K Culture Academy Leh organized a daylong Seminar and Poetic Symposium on 8 March at Lotsava Auditorium hall of Culture Academy, Leh. The title of the seminar was 'Women empowerment and Role of Women in Preserving Ladakhi Culture'.
The seminar was initiated by Lighting of Traditional lamp by Dr. Sonam Wangchok, Executive Councilor, Health who was the chief guest of the occasion and Konchok Wangmo, Principal DIET, Leh, Guest of Honor. Dr. Phuntsog Wangchok, CMO, Leh, Rinchen Angmo, President WAL, Tsewang Thinlas, President LBA, Tsewang Paljor, Spl. Officer for Culture and other distinguished members were also present on the occasion.
Speaking on the occasion, Dr. Sonam Wangchok EC, Health said that he felt much gratitude to WAL and J&K Academy for celebrating this important day. He said that Ladakhi women are much safer than any parts of our state, and they must feel lucky that they are living in safe and comfortable life. Since from our forefather times, Ladakhi people are good by nature and this is the most vital quality. He also added that if there is any discrimination, injustice happening and progressive needed to be done in any society, the two most important things that we must required, one is that we should be well educated and other is living healthy life. And he also said about the importance of maintaining a clean environment, healthy living and engaging women in social activities.
Konchok Wangmo, Principal DIET, Leh said, "First of all, as we Ladakhi are celebrating this day as a women day just like this, the whole world is also celebrating the same day with great enthusiasm. In our society, everyone is equal in the eye of Law and Order and if there is any injustice or any social crime happening in our society, one should come forward and expressed their rights and duties." She also said that last 25 years Women Alliance of Ladakh is doing commendable job in preserving Culture, Tradition, Education, Rights of women empowerment in our society.
Tsewang Thinles, President of LBA, Leh emphasizes on the importance of Communal harmony and inclusion of Bhoti Language in the 8th schedule of our Indian constitution. The Ladakhi students who are studying outside Ladakh must not forget their mother tongue and the moral principles of our society. He also said that women are an integral part of our society, that's why there should not be any discrimination on gender basis.
Ghulam Rasool, Acting President, Anjuman moin-ul-Islam, said that he got a chance to work in the far flung areas like Nubra and Changthang in which women are facing many problems. In Changthang, mostly women are engaged in doing cattle work and are living in Tent (Rebo) for their survival. He added that women are most important part of the family therefore they should be well educated, so that the coming generation will be more bright and useful for the nation.
After that, a presentation of Awards to Accredited Social Health Activist (ASHAs) under NRHM was presented by the Department of Health. 
In the end, the programme was concluded with the vote of thanks by Tsering Chosphel, Editor Culture Academy, Leh.