Vistara airlines launches its first service to Leh
By
Nawang Palkit
LEH, Apr 05, 2017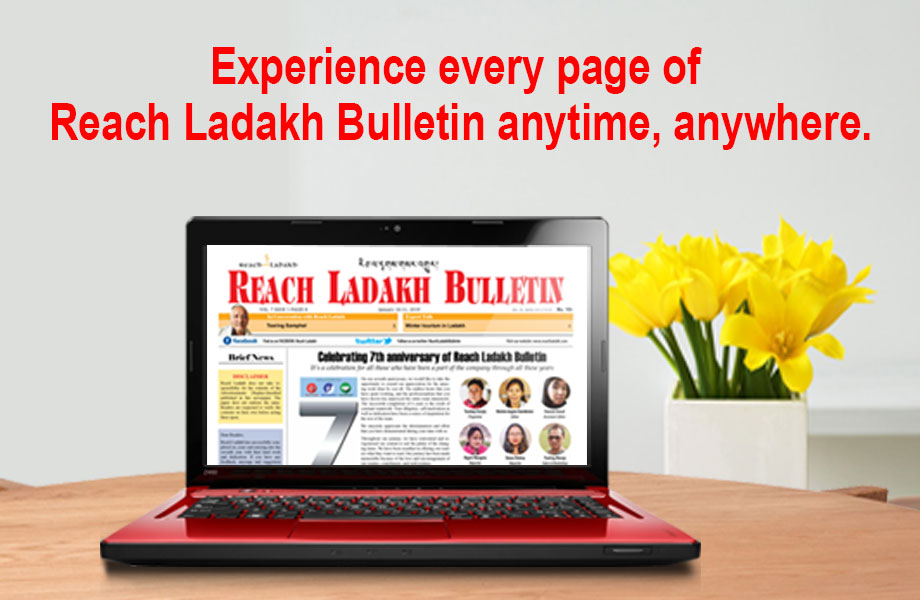 LEH :
Vistara, India's fullest service carrier inaugurated its first service from Delhi to Leh on March 25.
Vistara celebrated the launch of service with a traditional Ladakhi folk performance by a Ladakhi troupe in the departures area of Delhi T3, as well as with a similar performance in the arrivals area of Leh airport. Vistara also presented gifts to all passengers on the inaugural flights.
Reshmi Soni, VP& Head corporate communications said, "We are very happy to start out services to Leh. We have initially operated direct flights between Leh to Delhi on Saturday and Sunday from March 25. We will further increase the frequency to daily flight during the summer peak season starting from May 10 and will connect to rest parts of the India. We are looking forward to doing good business from here."
She further added that Leh being high altitude region requires well-equipped aircraft with, specially trained crew to operate to and fro. We will try our best to provide all the necessary support and facilities to the passengers. Vistara has especially configured two of its Airbus A320 aircraft for its operation in Leh.
Elaborating on the launch of the new destination, Mr. Phee Teik Yeoh, CEO, Vistara said, "We are very excited to add this beautiful destination to our network and provide connectivity to its residents. With convenient same-terminal connections between domestic and international flights at Delhi Airport's T3, our new flights will open up Leh to more foreign visitors as well."
Vistara has rapidly expanded its network to connect 19 destinations across India, with over 500 flights a week and a fleet of 13 aircraft. The airline has recently been awarded the "Best Emerging Airline" by PATWA (Pacific Area Travel Writers Association), at a globally renowned travel & tourism event - ITB, Berlin.
Vistara Flight Schedule
Delhi<> Leh (Between March 25, 2017 and May 9, 2017)

Flight No.

Origin

Destination

Departure

Arrival

Frequency

UK 701

Delhi

Leh

0730

0910

Sat & Sun

UK 766

Leh

Delhi

0945

1110

Sat & Sun
Delhi <> Leh (with effect from May 10, 2017)

Flight No.

Origin

Destination

Departure

Arrival

Frequency

UK 701

Delhi

Leh

0730

0910

Daily

UK 766

Leh

Delhi

0945

1110

Daily