Vast army settlements disturb people and wildlife; Kunthus Tsogspa
By
Kunzang Chorol
LEH, Apr 29, 2016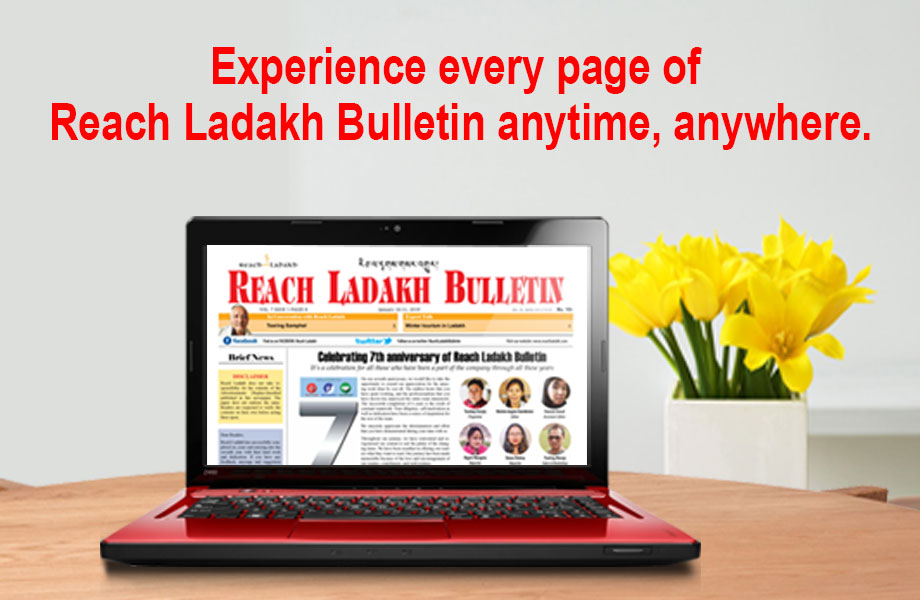 LEH :
A press conference was called by Kunthus Tsogspa Nimoo regarding the recent poaching case and the settlement of army units without any consent in the valley. The conference was chaired by P.T Kunzang, LBA Vice -president.
"Settlement of the army near the area reserved for the wild animal and the public domain causes huge disturbances,"said PT Kunzang.
Konchok Gyaltsan, President- Kunthus Tsogspa said, "From last 28 years we have been constructing a canal for the common land development (Rguntsas thang) which is on the verge of completion but the army occupied land forcefully and the work has been stopped."
Talking about the power of land distribution, he accuses former DC Simrandeep Singh for granting the land named Nanak Hill originally Ladakh Kongka without any consent. The question arises among the people is that the land allotment right is with the Hill council or the administration.
He further added that according to the report, 3 lakh kanals of land is owned by army in Ladakh, causing huge disturbance. He alleged that the army has captured prime land from the people of Nimoo with all sorts of fake promises. He stressed on vacating the land as the villagers are in desperate need of the land as compared with the growing population.
PT Kunzang insisted on strict action against the perpetrator who violated the wildlife law and to avoid such incident in near future.
For the allotment of land, he said, army should be settled in the border areas or other barren lands rather than in the city area. The growing population is a matter of concern for the natives as they are forced to use the barren land for the cultivation. The army should give back illegal occupied land of the village to its people.
One among the prime concern focused is renaming historic names of the places into their own convenience. Many passes, hills and places in Ladakh, bears historical and cultural importance since time immemorial but the army has changed and assigning peculiar names to such places which disturbs the cultural heritage and historical importance of Ladakh. For example, Ladakh Kongka is named as Nanak hill, Sakti as Shakti, Kyagar as Tiger, Ralpa Ri as Magnetic Hill and many more.
People requested the administration and government to hear the problems of illegal settlement of army to maintain the cordial relationship shared between army and local people.