UT Administration aims to make Ladakh self-sufficient, says L-G
By
Reach Ladakh Correspondent
Leh, Jul 30, 2020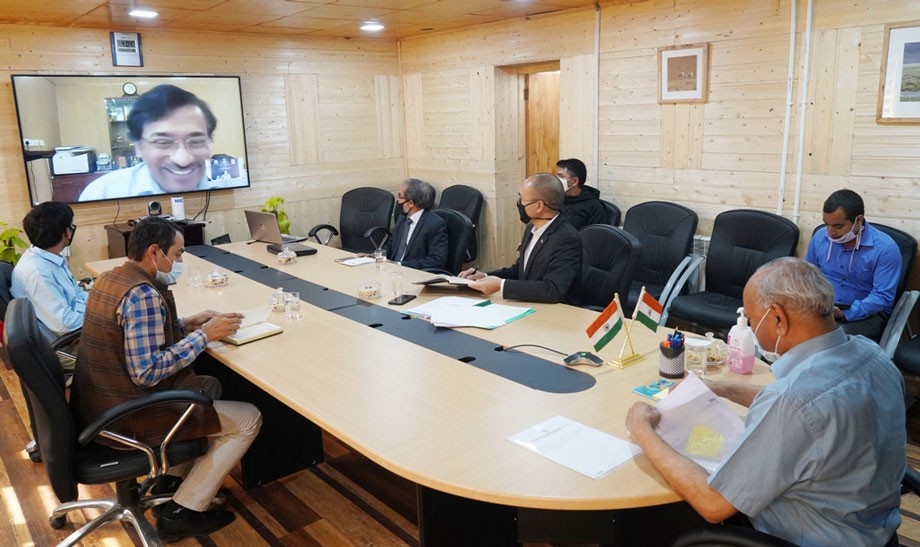 Leh :
Lieutenant Governor, R K Mathur chaired an introductory meeting with the Director and faculty of IIT, Jammu on July 30 at Raj Niwas.
Commissioner Secretary, Education, Rigzin Samphel, Secretary IT Ravinder Kumar, PK Vijayan Dean, R&C and IR, IIT Jammu, and Dr. Bhogilla Satya Sekhar, Assistant Professor, Mechanical Engineering, IIT Jammu attended the meeting. M S Gaur, Director, IIT, Jammu attended the meeting through video conferencing.
R K Mathur welcomed IIT Jammu for proposing technological and scientific initiatives in Ladakh. He said that a lot of knowledge generation has already been done in Ladakh and stressed on its integration and application on the ground for benefits to the local populace.
He further added that Ladakh could be the starting point with the objective to address the common needs with certain differentials of all Himalayan mountain states.
Mathur stressed on the need to make Ladakh functional round the year by way of technological intervention in providing the people with modern facilities during the harsh winter months. He advocated for a local self-sufficient solution and to integrate traditional wisdom and practices with technological advancements.
IIT, Jammu was advised to consider these thoughts and come up with a suitable proposal.