Use of plastic in government offices, other institution bans in Ladakh
By
Reach Ladakh Correspondent
Leh, Jun 24, 2020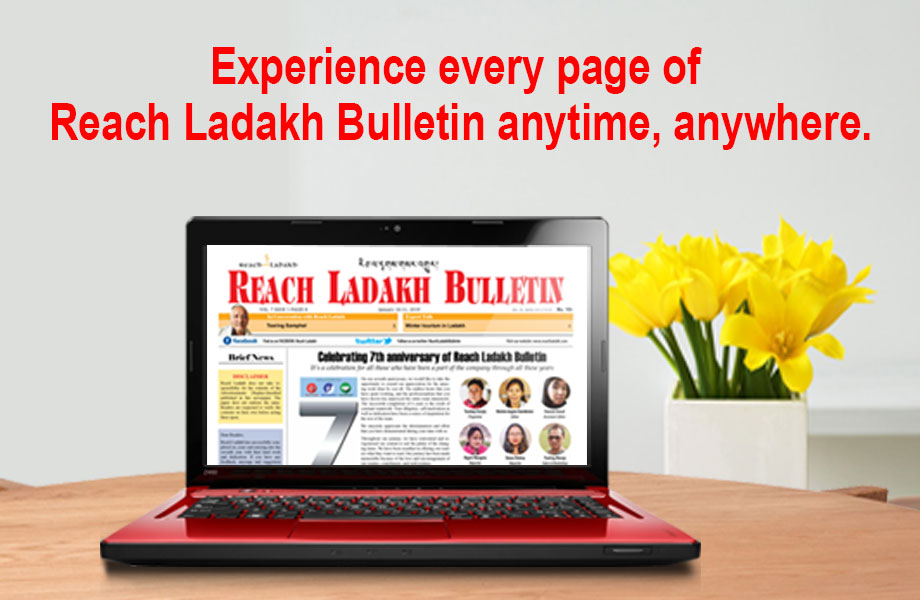 Leh :
Commissioner Secretary, Finance/GAD department, Ladakh, Rigzin Samphel issued an order regarding a ban on the use of plastic water bottles and other plastic made objects in Government offices and other institutions on June 23.
The order reads as all Government offices/ Boards/ Corporations/ Autonomous bodies/ units/Educational Institutions/Universities in the Union Territory of Ladakh shall dispense with the use of plastic water bottles in their respective offices and make alternate arrangements for safe drinking water that does not generate plastic waste. 
 
Initiatives and steps are taken to ensure a total ban on the use of plastic bottles, plastic folders and similar plastic made objects by the end of July 2020 in all government offices. Alternative eco-friendly measures are implemented and substitutes made of biodegradable materials be used for all purposes.
 
Only multi-use water bottles/dispensers/containers will be allowed in Government offices and water bottles of alternative materials like Glass, Steel, Aluminum, etc shall be used.
 
The educational institutions shall also make efforts in propagating the message of zero litterings of plastic bottles, effective plastic waste management and behavioral change towards dispensing with the use of plastic made products in the student community
 
The DDOs/Treasury officers shall not entertain/ process bills that reflect expenditure on the use of aforesaid plastic made articles in government offices. Directions in this regard shall also circulate by the head of the departments to all line department/subordinate offices for strict compliance. 
 
The target and the timeline for the phased ban shall be 100% of plastic bottles by 15th July 2020 and 100% of plastic files, folders, etc. by 31st July 2020.
 
The aforesaid instructions associated with dispensing the use of plastic/non-biodegradable products aim towards the realization of the long-term goal of "Carbon Neutral Ladakh".
 
Therefore all the concerned Deputy Commissioners/Directors and Head of the Departments/ Organizations/ Boards/Unit and Educational Institutions in Union Territory of Ladakh will take stringent measures ensuring conformity of the above order in letter and spirit.
 
The implementation of the aforesaid instructions shall be reviewed by the Administration Secretary, General Administration Department/Forest, Ecology and Environment Department on 15th July 2020, for assessment of the steps taken and feedback on the constraints in the implementation of the same.