Two-day workshop held on 'Cross LoC Trade CBMs in the Ladakh Region'
Since borders have been frozen for many years, this has to be seen from a new angle, says P Stobdan
By
Rinchen Angmo Chumikchan
LEH, Sep 02, 2016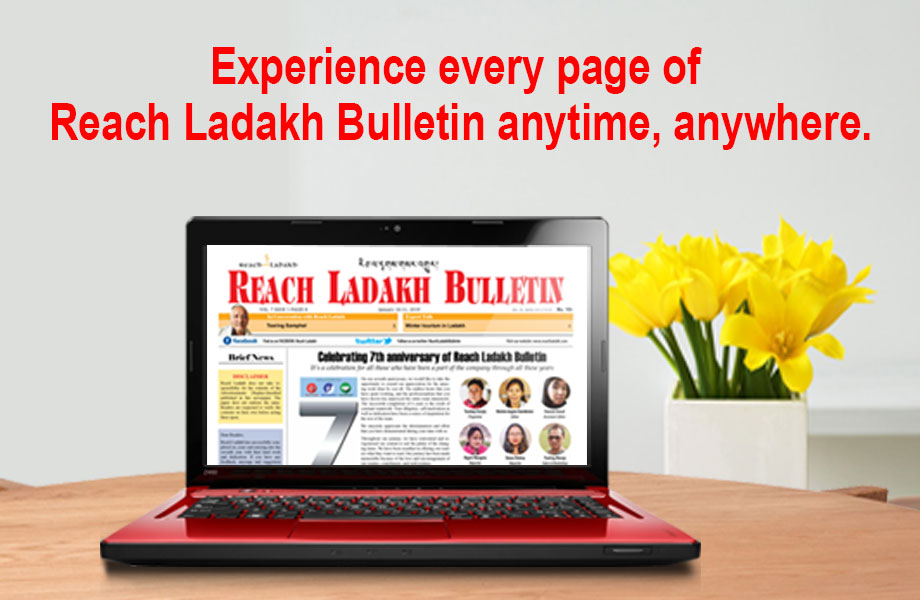 LEH :
A two- day workshop was organised by the Department of National Security Studies at the Central University of Jammu on 'Cross-LoC Trade CBMs in the Ladakh Region' in collaboration with the Ladakh International Centre at Leh on August 22 and 23. The workshop was supported by Conciliation Resources.
Amb. P Stobdan ,Founder, Ladakh International Centre, and Prof Ashok Aima, Vice- Chancellor of the Central University of Jammu, signed an MoU between the two institutes for joint research activities.
Prof Mallika Joseph, Head , Department of National Security Studies, welcomed the participants. She did a briefing on the themes of the conference and said it would largely deal with three aspects: Cross-LoC trade in Ladakh region: Economic potential and technical Feasibility being the first. Second, the impact of CPEC on the cross LoC trade in the region. And the third, who are the main stakeholders in the entire process and how do we identify them and how do we engage them.
Prof Ashok Aima said, "We have to engage with the civil society in different facets and engage in the sense that we are able to create a kind of a dialogue". Talking about the reason of organising the workshop in Ladakh, he said.
Ladakh was the largest district of the state and that's why we tried to create a kind of civil society response and how can it be a possible move forward onto that. That was one of the reasons we held it here.
" Besides that, I thought it was equally important for us that the central university would be willing to create an environment for learning research for the students of this region who should take benefit from our academic programmes and different research programmes that we have."
Therefore, he said, "I would welcome all such suggestion which come to us which can be translated into a package for the students." He added that another reason was to develop a kind of policy perspective on the sub-regional narratives which sometimes seems contradicting each other and, therefore, it doesn't necessarily lead to create a kind of engagement process which could be beneficial to different stakeholders.
Dr. J. Jeganaathan , Project Incharge , Central University of Jammu, said, "As we all know that the cross LoC trade which was started in 2008 and which has led to multiple routes being opened. There has been a growing demand especially from the Ladakh region , particularly from Kargil, to open up more routes in order to enhance the economic cooperation and benefits. We want to see what are the prospects of cross LoC trade. We have been hearing voices from Jammu and Kashmir region about the volume of trade it has."
Besides that, he said, the issue of the economic benefits and also the technical feasibility which has been confined to those two regions. So we would like to take the debate in the Ladakh region to see and identify what are the economic potentials and the benefits.
Ambassador P Stobdan said that there are issues about the absence of dialogue. In fact, half the problems would be resolved if we have an inter-regional community dialogue on a variety of issues whether it is trade, connectivity, economic , social issues or even political aspects of our life because the regional contacts of the country and across the country, these are extremely important for our nation.
Stobdan said the time had come that these entire frozen boundaries or highly militarised boundaries, perhaps entire Asia needed to be relooked at. "Because what has been happening on the other side in the Gilgit-Baltistan (POK), the perspectives are changing and changes are welcome and we hope the new dynamism would pick up. For the political potential, I too see it's not just a new thing for us in Ladakh."
Informing about history, he said that Baltistan and Leh belonged to one 'wazarat'. And the winter capital used to be Skardo and the summer capital used to be Leh till 1947-1948. So there has been a deep interaction of economic, commerce and trade. The Gilgit-Baltistan region supplied dry fruits and Ladakh supplied wool and pashmina to that region. This is an ancient part of the silk route, and in fact, this is an extension of the old silk route.
Pintoo Norboo, former Minister, said that Ladakh had been the centre of trade and commerce. People from different parts of the world used to trade in Ladakh. Until India achieved Independence, Ladakh was the most open place on the face of the earth. Ladakhis could go to Xiang Jiang, Gilgit , Skardo , Punjab , Kashmir or any part of the neighbouring countries without a visa or permit and without any border checks. But after the 1962 war, a sort of paranoia set into the minds of our administrators as a result of which Ladakh became a prison even for ourselves. After 1962, we had to get permission from the District Magistrate to go in and come back in Ladakh.
Talking about the cross LoC trade, he said, "sometimes I find it very shocking that the Zojilla road continues to be closed for five months in a year. China has been able to bring railways into Tibet in the last five years."
Pinto said, "They have to keep the road open because these roads should not be purely meant for military uses. Now the times have changed. Now trade is the name of the game."
He said that the ancient Silk route should come back into play. It is a matter of time and we are sitting just on the edge of Silk route, but it has to be coupled with Ladakh being made more accessible to the rest of the country."
Prof Dipankar Sengupta . Professor of Economics , Jammu University, spoke on the economics point of view.
Dr Jabin Jacob, Assistant Director, Institute of Chinese Studies (ICS), spoke about how Chinese think about these issues of connectivity and what is their approach towards these issues. He said that the Chinese have sort of given up the angst over history. They have understood that historical issues are important but there is no point in crying over historical bygones. Their objective is to focus on the present, he said.
He said that geo-politics is important but Chinese themselves were not limiting geo-politics only to security issue, they saw geo- politics in a much larger framework like ideological, cultural, religious.
Chhering Tandup , Geologlist , Jammu University also spoke on the occasion.
Sajjad Hussain, a journalist stressed on the opening up of the Gilgit- Baltistan route and said it should be opened on humanity ground as many divided families are suffering. Several other experts also spoke on various aspects.