Two-day workshop held for Sowa-Rigpa practitioners
By
Kunzang Chorol
LEH, Jun 30, 2016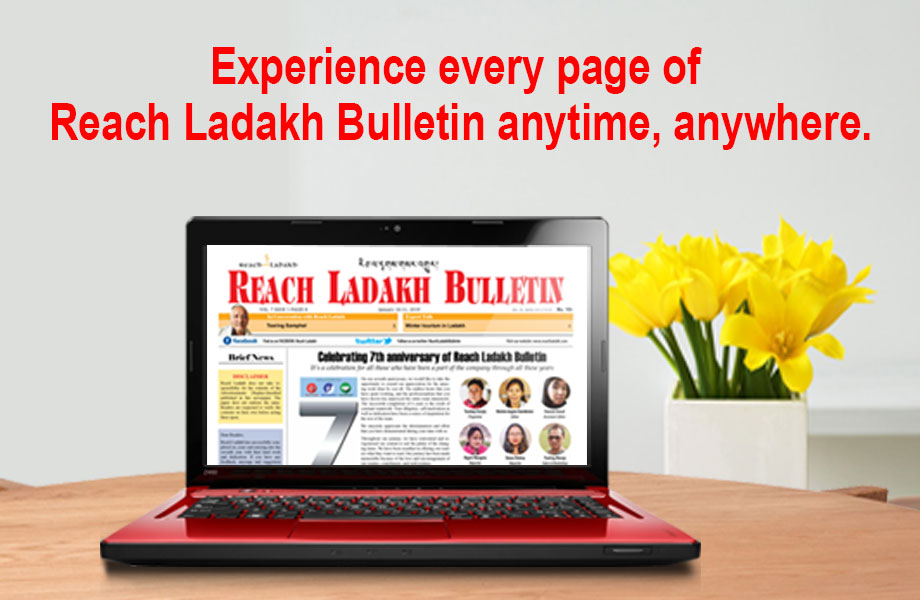 LEH :
A two -day workshop cum training program for Sowa- Rigpa practitioners was started on June 24 to 25 at National Research Institute for Sowa Rigpa Leh. The workshop was organized by Sowa-Rigpa Leh in collaboration with Department of Health (Chief Amchi) LAHDC, Leh under Public Health initiative scheme.
Sowa Rigpa commonly traditionally known as the Tibetan or Amchi medicine system is oldest surviving and well-documented medical tradition in the world.
National Research Institute for Sowa-Rigpa is a peripheral unit of Central Council for Research in Ayurvedic Sciences, Department of AYUSH (Ayurveda, Uanani, Siddha & Homeopathy), Ministry of Health and Family Welfare, Government of India. It was established in 1976 in Leh Ladakh for Research and Development of Himalayan Art of Healing "Sowa-Rigpa", popularly known as Tibetan or Amchi medicine. Since its inception, this Research Centre has been doing considerable work in research and development of Sowa-Rigpa with its limited resources.
Anurag Shrivastava, IAS Joint secretary, Ministry of AYUSH was the chief guest of the occasion. He informed that this is the third workshop that is held in Ladakh. He assured to provide funds for the workshop in future also. He added that recently they have taken the decision to set up National Institute and Research Council in Leh, in which there will be a hospital and also a research center which will hopefully be functional at the earliest.
Dr. Padma Gurmet (Scientist-4) NRIS, Leh informed that Central Government has recognized the Sowa-Rigpa as an Independent Research Center keeping in view its active role on public health. Under the scheme of Public Health Initiative they have organized many workshops for the Amchis to serve the public through Amchi medicine and got the feedback that 60% of the public prefer Amchi medicine.
Dr. S.T Phuntsog (First Allopathic practitioner Amchi) said that Sowa-Rigpa means Science of healing and is the traditional medicine of Himalayan regions. He detailed about the emergence of traditional Amchi medical system in the world and in Ladakh.
Anil Saxena, Project Director, Department of AYUSH, Raj Kumar, Director, Department of AYUSH and Tsering Phuntsog, Chief Amchi LAHDC, Leh also spoke on the occasion.
Thupstan Chhewang, Member of Parliament and Amchis from different parts of Leh and staff members of NRIS were also present.