Two-day super-specialty health camp held in Sankoo
Team examines 300 neuro, 500 ortho and 150 cardio patients
By
Reach Ladakh Correspondent
Kargil, Jul 29, 2019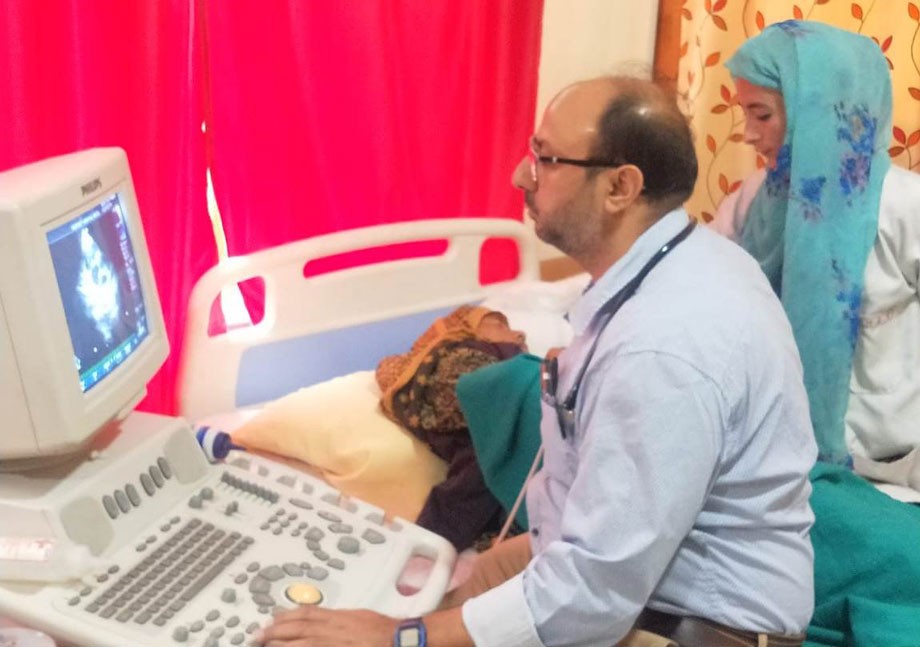 Kargil :
Nearly 1200 patients were examined by super-specialist doctors during a two-day free Multi super speciality health camp on July 27 and 28 at the community health centre, Sankoo.
The medical camp was organised by Dreams for a Change Foundation / Vehilcleage Kargil in Association with Paras Hospital Gurgaon Delhi -NCR  and Health Department, LAHDC, Kargil.
Around 300 neuro patients, 450 to 500 orthopaedic patients, 150 cardio patients were examined. Patients who were referred for surgery or major treatment and belonging from BPL will be provided free treatment and surgery by Dreams for a Change & Paras Hospital NCR-Delhi in the coming days at Delhi. 
Renowned specialist including Dr. Rahul Kumar and Dr. Joseph, Orthopedic surgeon, Dr. Sanjay Gupta Neurosurgeon, Dr. Muneer Ahmad, Cardio surgeon, Dr Mahesh Wadwani, Cardiothoracic vascular surgeon examined the patients.
Dr. Mahesh Wadwani said that the health camp was organised for the poor & needy people. He expressed gratitude to Hill Council, DC, Chief Medical Officer and  Shanawaz Var, MD, Dream for a Change Foundation for the support in organising such Free Multi-Speciality Medical Camp at Sankoo Kargil. 
Talking about the commitment of Paras Hospital NCR Delhi to provide better service for needy and poor people of the nation, Dr. Mahesh assured to organise such camp in the future as well.
Shahnawaz Var, MD, Dream for a Change Foundation expressed his satisfaction over the conclusion of the medical camp successfully with the help of doctors, paramedical staffs, volunteers of Basij-e-Iman district administration, Kargil and Hill council, Kargil.
Earlier, the medical camp was inaugurated by Haji Anayat Ali, Chairman J&K Legislative Council, in presence of Feroz Ahmad Khan, Chairman/Chief Executive Councillor, Ladakh Autonomous Hill Development Council, Kargil.