Tributes paid to Nawang Dorjay Stobdan on 27th death anniversary
By
Kunzang Chorol
LEH, Sep 02, 2016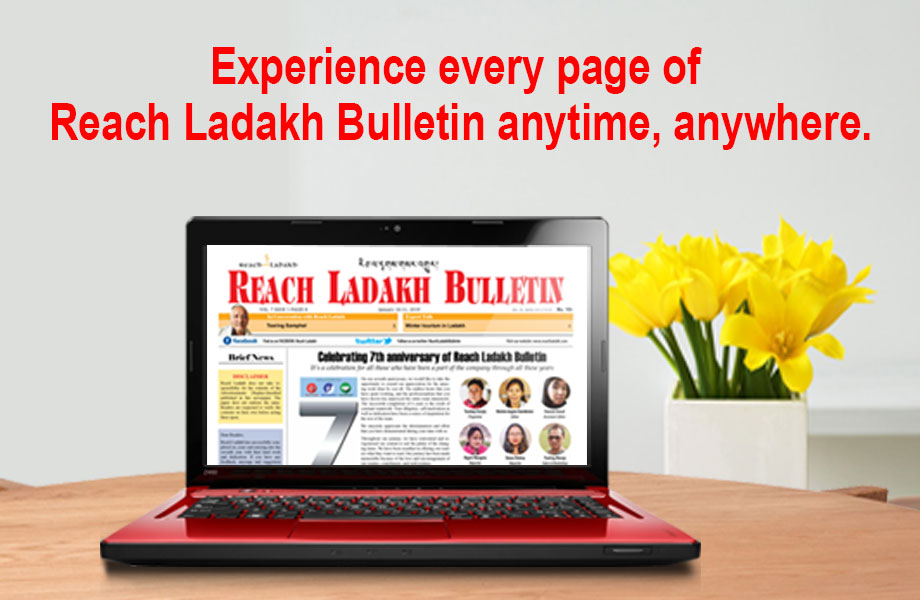 LEH :
To mark the 27th death anniversary of three UT martyrs Nawang Dorjay and Stobdan, LBA members, Political leaders, Councillors, family members and monks gathered at their memorial park at Skyatsaks and offered prayer in their memory.
CEC Dr. Sonam Dawa said, "Today is a very important day for all Ladakhi to remember the three martyrs struggle and efforts because of which we are having all the benefit."
Talking about the help and support for the martyr's family he said that the paper works is going on for the allotment of lands and hopefully we will hand over to them in the next month.
People also commemorate Late Ven. Lobzang Tsondus Likir and Tashi Angchuk Saspol who laid down their lives on Jan. 24, 1981 during the agitation for scheduled Tribe status for Ladakh.
Tsewang Thinless, LBA President said that during such important day all the stakeholders and people should come together to remember the martyrs.
Because of their struggle, Ladakh is in such a good positions. We are going to organize a photo exhibition and show a documentary on them in next year anniversary because it is important to deliver this message to our younger generation so that they could know how we have got this schedule tribe status and who were the people who laid down their lives for this status.
MLA, Rigzen Jora said that if today any of the Ladakhi becomes ambassador, pilots, students studying in the different part of the world in reputed universities and colleges, it's all because of their sacrifice. We need to remember and respect the people who sacrificed their lives for the cause of whole Ladakh.
Nawang Rinchen, Sankar, Tsewang Dorjey, Saboo and Tsering Stobdan, Durbuk had to sacrifice their lives in firing on 27th August 1989 when Ladakhis were agitating for demanding grant of Union Territory (UT) status. Since then this day is being observed every year.
Many other dignitaries and guest spoke on the occasion.
Ladakh Buddhist association, Anjuman Imamia, Anjuman-moin-ul Islam, Tsering Dorjay Lakrook, Minister of cooperative and Ladakh Affairs, CEC Dr. Sonam Dawa, Rigzin Jora, MLA Leh, Rigzen Spalbar, former CEC Leh, and many other dignitaries were present.