Tributes paid to 19th Kushok Bakula Rinpoche on 99th Birth anniversary
By
Stanzin Dasal
LEH, May 30, 2016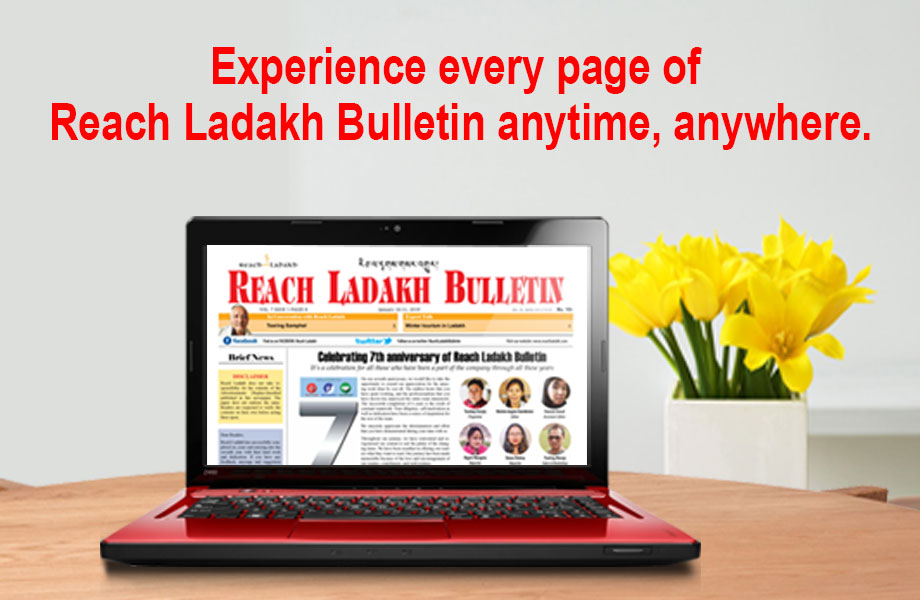 LEH :
People celebrated and remembered the 19th Kushok Bakula Rinpoche, Lobzang Thupstan Chognor on his 99th Birth anniversary with great devotion on May 19 at Lamdon School Hall, Shesrab Tsomchen in Leh. The celebration was organised by Pethub Galdan Targaisling Monastery, Leh.
The chief guest of the occasion was PT Kunzang, LBA- Vice President. Apart from the spiritual life, Kushok Bakula Rinpoche was a renowned political leader of Ladakh. He has worked for the welfare of the people on various important issues and was the biggest contributor in bringing the light of modern education in Ladakh. Because of his strong advocacy for Ladakh, he is known as the "The Architect of Modern Ladakh".
Speaking on the immense contribution of Kushok Bakula in terms of education of Ladakh, P T Kunzang said, "he walked door to door and spread the message on the importance of education and motivated everyone to enrol the children in school and educate them." With all his encouragement and effort today, we have intellectuals, leaders and officers in Ladakh. He stressed on every leader to get inspired and walk on the path lead by Kushok Bakula for the betterment of the region.
On the grand celebration of 100th Birth anniversary next year he assured to extend every possible help and support from the Ladakh Buddhist Association.
Talking about the Bakula Rinpoche life and struggle for the people of Ladakh, Gen Thupstan Paldan said, "He was selfless and never stepped back in extending help to the needy and for the whole Ladakh. He always guided for peace, unity and brotherhood among the people of Ladakh. No religious sects were treated differently everyone was same and equally important in the eyes of Kushok Bakula."
Rigzin Spalbar said , "Ladakh is rich in every field now, we are economically stable, rich culture and tradition which can't be deteriorated and perish by anyone from the outside but yes we might lose all this by ourselves if we won't act and walk on the path showed and lead by Kushok Bakula."
He said it is very important for every individual to take Ladakh on the road to development according to the vision of Kushok Bakula because he is the architect and the pillar of Ladakh.
Ven Sanghasena, presidents of political parties and other guests also spoke on the occasion.
The 19th Kushok Bakula Rinpoche, Lobzang Thupstan Chognor is a reincarnation of Bakula Arhat – one of the Sixteen Arhats (direct disciples of Shakyamuni Buddha). He was born into a noble family of Ladakh and was recognized by the Thirteenth Dalai Lama. He died at the age of 86 on November 4, 2003.
Ven. Lobzang Tsering, Chogzhi Lama, Pethub Gonpa, Ven Sanghasena, Former CEC, LAHDC, Leh , Rigzin Spalbar, Tsewang Dolma, President, LBA Women Wing, Presidents of Political parties , monks of the different monasteries, many dignitaries and students were present.