To spread road safety measures 9th annual bike expedition proceeds towards Suru valley
By
Kunzang Chorol
LEH, Oct 26, 2016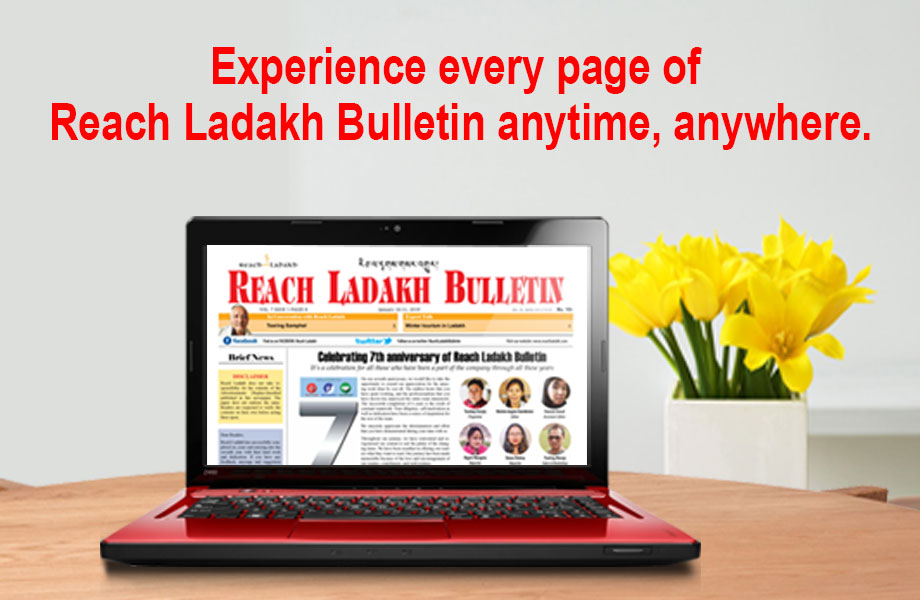 LEH :
To aware the general public of Leh and Kargil district about the road safety, Apex Adventure tours organized the 9th Annual Motor Cycle rally on October 9 at Cultural Academy office Leh.
The rally of 35 bikers in total was flagged off by SSP Tsering Gyalpo which has proceeded towards Suru Valley.
Congratulating the bikers, SSP Leh Tsering Gyalpo said that in this year only lots of accident happen in Manali-Leh and Srinagar-Leh road. Through this expedition, more and more awareness about the safe driving will be delivered which will help to minimize the rate of accident in Ladakh in future.
Rinchen Angdus, Director, Apex Adventure Tour, Leh, wishing luck to the riders said, "I hope all members will aware the public about the road safety thus making the expedition successful."
Tsewang Paljor, Special officer, Cultural Academy Leh said that it's been 9 years that the bikers have conveyed the message about the road safety measures with no casualties. He wished the bikers for safe driving and to convey the message effectively to the public all through the road to Kargil.
On the concluding day of the expedition, they are going to be honored with cash prizes and a trophy for the Best gear, All rounder, Camp layout and Best rider.