To sensitise drivers about road safety, a 4-day campaign conducted in Leh
By
Stanzin Dasal
LEH, Dec 05, 2016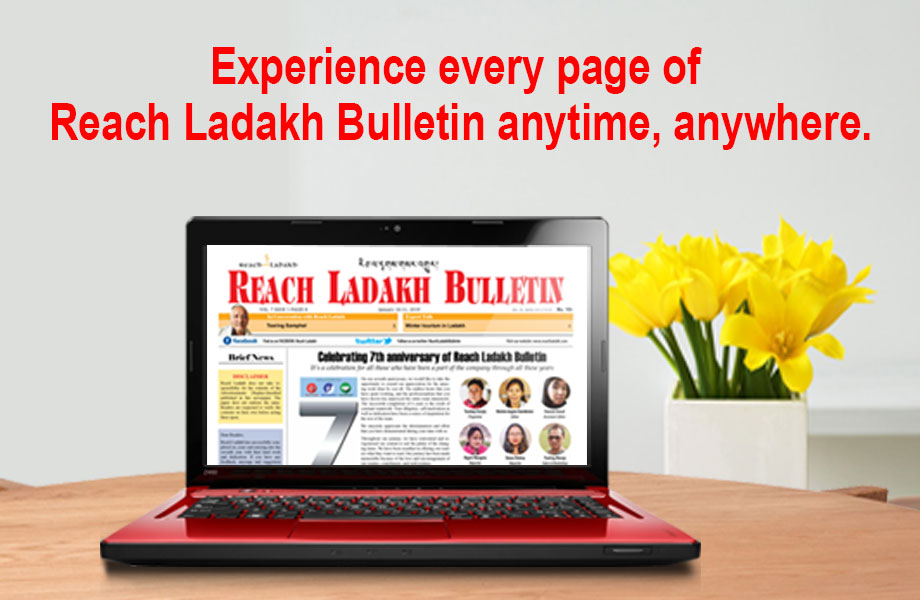 LEH :
A four day, Leh road safety awareness campaign was concluded on November 19 at Sindhu Sanskriti auditorium hall in Leh. The campaign was organized by ARTO Leh in collaboration with Public charitable trust, Art for Cause to aware road users about the safety skill.
SSP, Udaya Bhaskar Billa was the Chief Guest of the occasion. ARTO Head Khadim Hussain, Peer Zahoor, councilors, students from the different school, commercial taxi drivers and many were present.
SSP, Udaya Bhaskar Billa said, "Traffic chaos cannot be solved until and unless every individual step forward to solve the issue." He also talked about the role of various department and stakeholders and appealed everyone to cooperate and understand in order to solve the traffic problem.
In the campaign, various activities were conducted to make road users aware of the safety measures and its importance. Students from different schools of Leh also participated and imparted awareness about the road safety.
ARTO head Khadim Hussain said, "In this four-day campaign we have spread awareness about the road safety through the power point presentation, road shows and many other activities. Accidents cannot be stopped but it can be avoided or controlled through such time to awareness among road users."
He further stressed and urged all the drivers to maintain proper behavior and responsibility towards its passenger.
Many were also felicitated for the best driver. All Ladakh Transport Union president Nurboo Boto also spoke on the occasion.
Congratulating and appreciating the awareness campaign initiative, Dy SP Peer Zahoor gave a Power Point presentation on Traffic regulation, Act, and safety. He stressed on the equal contribution from each and everyone to solve the traffic issues of Leh.
Rinchen Angmo Chumikchan, Gen Secy., Press Club Leh, briefly talked about the increasing number of vehicle and traffic issues. She also talked about responsibility and the contribution one can do to avoid road mishap and traffic chaos.
According to the District Police data, Up to October 2016, Leh has reported 82 accident cases in which 32 lost their lives and 50 were injured. The road mishaps in Leh are mostly because of the alcohol influence. Heavy vehicular traffic, the absence of ample space for the pedestrian, traffic rule violations are some other issues.