To encourage unemployed youth towards agriculture, Thangjuk presents 'Sa La Sten' motivational docum
By
Nawang Palkit
LEH, Dec 31, 2016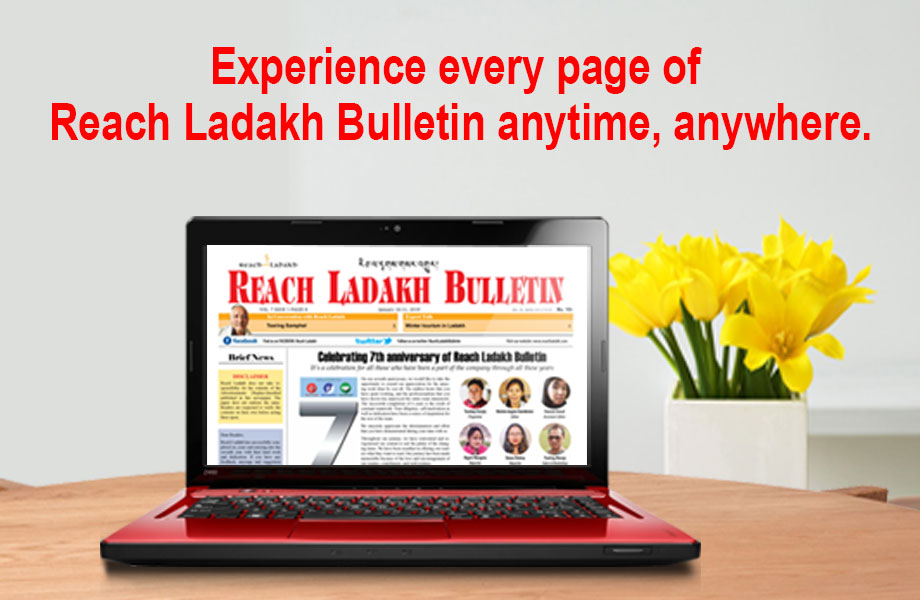 LEH :
With the aim of encouraging and engaging the unemployed youth of Ladakh in the farming sector and to pitch the valuable potentials of the sector, Thangjuk Nursery Center Domkhar presents a motivational documentary film called "Sa La Sten" on December 17 at Lotsawa auditorium, Leh.
The chief guest of the occasion CEC Dr. Sonam Dawa said, "agriculture is a profitable business and engaging youth in agriculture sector can make one self-reliant.Farming is one significant area in which youths can foster themselves.""
He assured to provide all the possible support to encourage the youths to engage in the farming sector.
An appeal has to been made to the Governor J&K N.N. Vohra to start an agriculture university in SKUAST-K Stakna. It will include modules on farming, from growing to marketing crops from which the young people can choose farming as a potential career.
Sonam Stanzin Thangjuk said, "Agriculture sector is neglected by us as well as by the government. Although there have been good policies and schemes from the government over the year, however, it is not brought into implementation much. He requested the government to provide the necessity financial support."
Talking about the film he said that the film is to motivate and attract young generation towards agriculture.
Talking about the neglect of agriculture, Sonam Wangchuk founder (SECMOL) said that Ladakh has plenty of land for agriculture. A lot of youth and families probably think that engaging oneself in agriculture does not have much scope so they prefer joining the military. We need to build an understanding among the youths about the potential scope of agriculture which will also reduce the migration of rural people to seek jobs in cities and towns.