To control apricot defoliator outbreak, SKUAST-Leh conducts awareness-cum-sanitation drive in lower
By
Reach Ladakh Correspondent
LEH, Dec 31, 2016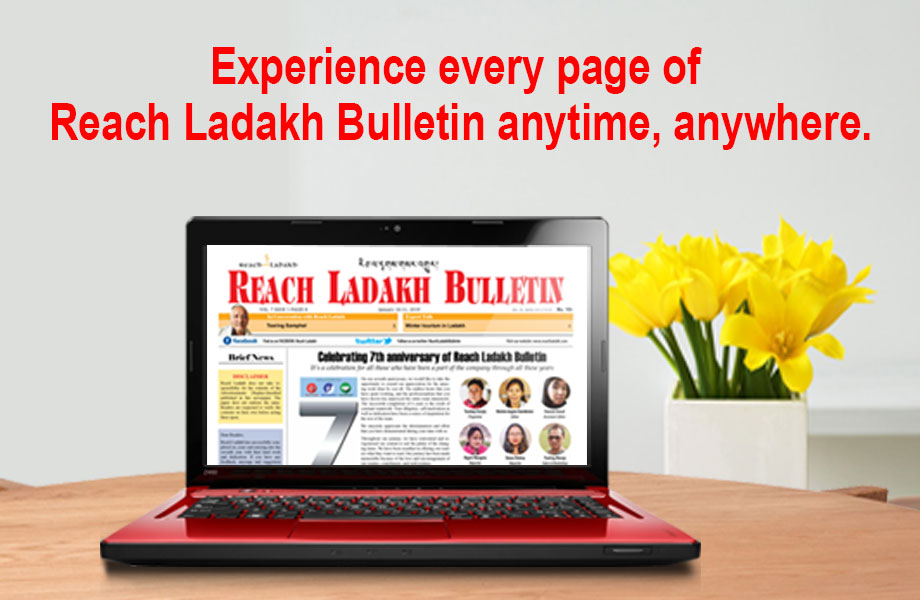 LEH :
A two-day awareness cum sanitation drive was conducted in village Hanuthang and Skurbuchan on December 13 and 14 by SKUAST-Leh under the supervision of Dr. D. Namgyal for managing Apricot Defoliator which causes a severe outbreak in lower belt of District Leh.
Dr. Vikas Gupta, Scientist (Plant Protection) KVK-Leh delivered an expert lecture and conducted sanitation drives in both the villages.
He told that sanitation is the easiest, economical and most effective way to avoid many pest problems by providing an environment that discourages pests. Many pests can overwinter and survive inside fallen leaves, fruits, loose bark and debris. Thus, keeping a clean environment in the orchard can greatly reduce the pest population, the pest problem is one of the major constraints for achieving higher production.
Dr. Vikas Gupta along with Deldan Namgyal of KVK-Leh gave a demonstration to the farmers in their field and collects fallen leaves and fruits and buried it properly in a pit.
"Sanitation is the most basic and simple method of pest management in an eco-friendly way. This method will be very much effective if all the villagers adopt this practice and the best time to organize the sanitation drive is December to March," added Dr. Vikas.
The farmers showed a keen interest in sanitation drive and assured that such drives will be conducted by them in near future also.
A tool developed by Horticulture Department-Leh for cutting the pest infected branches and webs were also demonstrated in the awareness camps. Tools and technical bulletins on integrated management of Apricot Defoliator prepared by SKUAST-Leh distributed to the villagers of Hanuthang and Skurbuchan.