Three arrested in Urial poaching case
By
Stanzin Dasal
LEH, Apr 22, 2016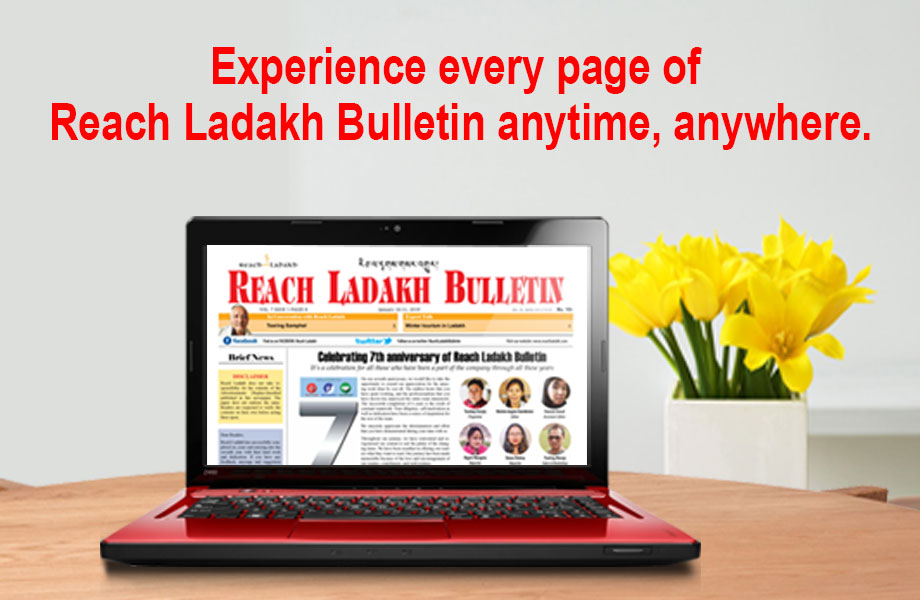 LEH :
Three persons were arrested in connection with the Urial 'Shapo' poaching case in Leh on April 14.
The alleged accused have been identified as Havaldar Kata Prahsan, Lance Naik Inder Soni Singh of 254 Armored Regiment and one civilian Arjun Mehta son of Brigadier Balraj Mehta residence of Dwarka, New Delhi the guest of the Deputy Commanding Officer of the Regiment, Col Bhanupratap Singh.
They were caught by the wildlife rangers during their rounds in the nearby area near Magnetic Hill.
Police seized the weapons including a telescopic gun, ammunition and an Army Gypsy bearing the no. 14B 113935M. Fresh blood stain in the vehicle was also recovered.
Wildlife Warden, Tsering Angchok said that they have received complaints earlier about this act and have directed all the rangers to be alert to the nearby areas.
It was on April 13 evening around 4PM when some people reported him about some people chasing the wild animals and when he rushed to the spot he heard the firing thrice. The staff of the wildlife chased the person and arrested red-handed and also seized the vehicle of the army in the valley and the weapon also.
Police have booked Mehta under FIR15/2016 on April 13 under Section 8/51 Wild Life Protection Act and Section 7/27 of the Indian Arms Act.
Wildlife Chief Warden, Jigmet Takpa said that according to the survey we have 1000-1500 Urial 'Shapos' all over the world. Ladakh Urial is found only in Ladakh and is habitat near the river and human settlement thus getting more reachable to hunters. Since it is an endangered species, it becomes very important to protect them. The point is just talking about environment won't help to safeguard it. It becomes a huge responsibility of each and everyone to save the wildlife and the environment.
He further added that Ladakh Urial weighs 85 Kg and has horns measuring up to 99 cm and it is the smallest of the world sheep in eastern Asia. These sheep prefer the grassy mountain slopes, usually at a height of 3,000-4,000 meters.
"It is the highly endangered species for which strict enforcement and increasing conservation awareness are leaded to increase the population.
The matter of concern is that if such poaching case happens within the peripheral of Leh town than the wildlife violation are at high risk in the far-flung areas", said Jigmet Takpa.
Chairman, Wildlife Conservation and Birds Club of Ladakh, Lobzang Tsultim in a press conference stated that one incident of hunting a blue sheep has been reported 3 to 4 years back near Mahay Bridge, way to Tsomoriri. Two people were booked at that time.
Wildlife Conservation and Birds Club of Ladakh stressed on the need of spreading awareness among every local about the wildlife, the protection act.
The need of the hour is to enforce strict law against anyone who involves in such practice and to stop such incident in the future.