Thousands of students participate in SVEEP awareness programme at EJM College
By
Reach Ladakh Correspondent
LEH, Aug 17, 2016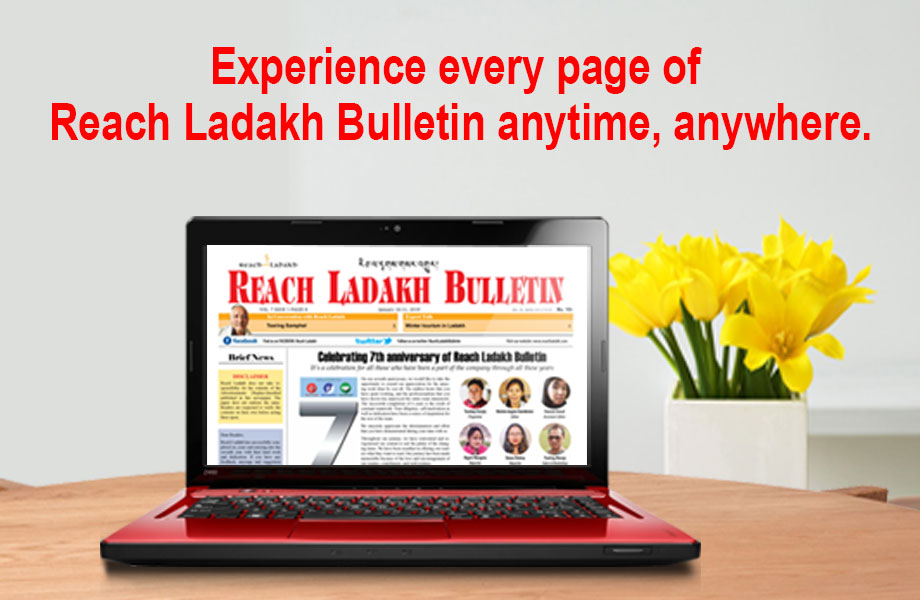 LEH :
Targeting young students of Eliezer Joldan Memorial College, Leh who are at the doorstep to franchise their voting power and to sensitize the students about importance of voting in a democratic country, the Chief Electoral Office, J&K organized an awareness programme under Systematic Voter's Education & Electoral Participation (SVEEP) on August 10 at EJM College Leh.
The awareness programme was actively participated by about 1000 students, BLOs, and faculty members of college headed by, Principal EJM College, Leh Dr. G. S. Rakwal.
Chief Electoral Officer, J&K Sh. Shantmanu, IAS highlighted the importance of freedom citing the example of Prime Minister Narendra Modi's speech during the launch of Yaad Karo Kurbani celebrations to mark the 70 years of Independence at the birthplace of freedom fighter Chandra Shekhar Azad at Madhya Pradesh recently.
Terming voter identity card (EPIC) an important document for the citizens of India, Shantmanu urged upon the students of Leh College who have attained 18 year to register their name and highlighting the values of democracy deeply rooted in India's political system and the voting rights given to its every citizens irrespective of cast, creed or color, Shantmanu asked students to play vital role in franchising their choice of candidates in upcoming elections like Parliamentary, Assembly, LAHDC Leh, Panchayat and Municipal elections.
Talking about the value and importance of the vote, Shantmanu also stressed upon the students to be well informed and alert about the present happenings of the world. He also talked about the ongoing process of the linking of EPIC with AADHAR card nationwide.
Later, CEO, J&K Shantmanu also administered Voter's Pledge to all the participants and urged them to motive every eligible voter to franchise their vote whenever they get a chance to vote .
Dy. Chief Electoral Officer, J&K Dr. Raman Kumar Kesar welcoming the students and staffs of EJM college said that Election Commission of India has started the programme of SVEEP in 2009 to woo some segments of society like women, senior citizens, physically handicapped persons and youths in election process and as we are in the third phase of SVEEP programme voting percentage has increased tremendously added Raman.
Naveed Ahmad Wani, State Level Master Trainer through power point presentation educated students about SVEEP program.
Earlier, Assistant Commissioner Revenue, Leh Kul Bushan Khajuria and some students of college also delivered their speech in length highlighting the importance of the vote.