Thousands of fishes die in Satoo stream due to shortage of water
Dam and canal will be constructed for a permanent solution, says EC, Mumtaz Hussain
By
Kunzang Chorol
KARGYAM, Jul 19, 2016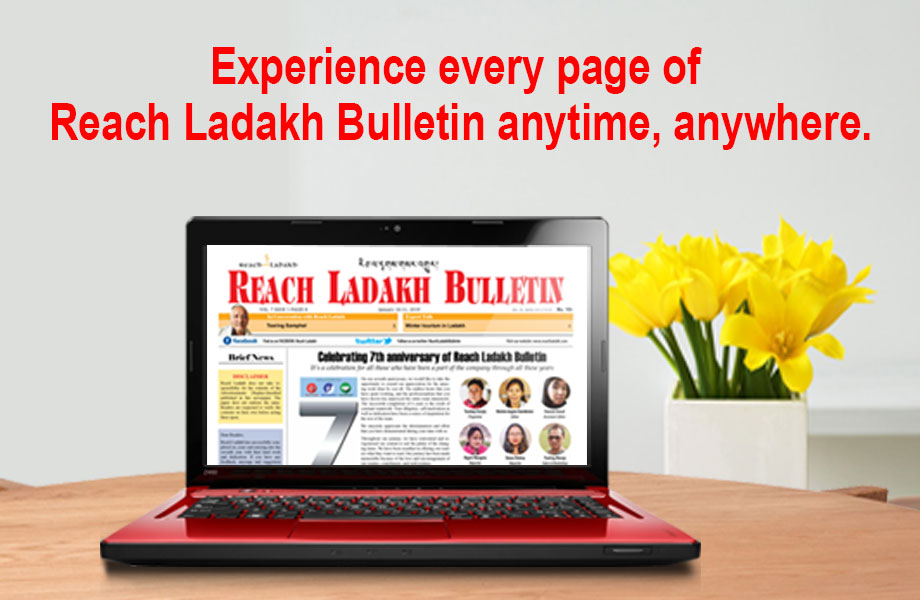 KARGYAM :
Due to shortage of water and drying up of streams thousands of fishes died in Satoo, Kargyam. The problem is not new it has existed for many years but no action has been initiated from fisheries department as well as the administration.
EC Animal Husbandry, Mumtaz Hussain said "we have visited the site and decided that for the next season we are going to build a dam and canal in that area where the water get dried up. For that, I have directed the BDO and councilor of Chushul constituency to complete it till next season."
"I have also told the people of this village not to irrigate the field during the day time in May month. They should irrigate in the evening or morning" he added.
Konchok Stanzin, Councilor Chushul said that this problem has been for many years but nothing was done so far by anyone. This is a serious issue which will be witnessed in the coming year also if the action will not be taken. I have got the map of the stream from the villagers and going to sort out the problem and have planned to work through conversion and MGNREGA schemes.
"If I fail to get the conversion scheme, I am going to work through CCDF fund and MGNREGA,"he added.
Yangchan Dolma, teacher, residential school Satoo said, "The students and staff of Residential School Satoo intriguingly work to survive the fishes in the dry part of the stream to another stream where there is adequate water on May 28. Thousands of fishes have been relocated to another stream but thousands still left died in the river."
Tsewang Dolma, Director Fisheries Department, said, "The volume of water in the river during May month is low every year because of less snowfall in winter which leads the migrating fishes to die on their way to breeding. We have visited the site and decided to construct a canal which can retain water for all time. If we get fund and a good scheme, we are going to work for a solution till the next season.
Though the stream gets enough water these days but every year, the stream gets totally dried up in that month and fishes died in thousands from last 30 years. But the administration and councils didn't care about it till today.
The people of this village believe that during this time the people of Ba-youl (hidden region) need water and therefore it vanishes into the ground. But whatever the reason it may be there should be a permanent solution for this problem from the govt. or concern department.