Third Scientific Advisory Committee meeting held in Nyoma
By
Reach Ladakh Correspondent
NYOMA, Apr 15, 2016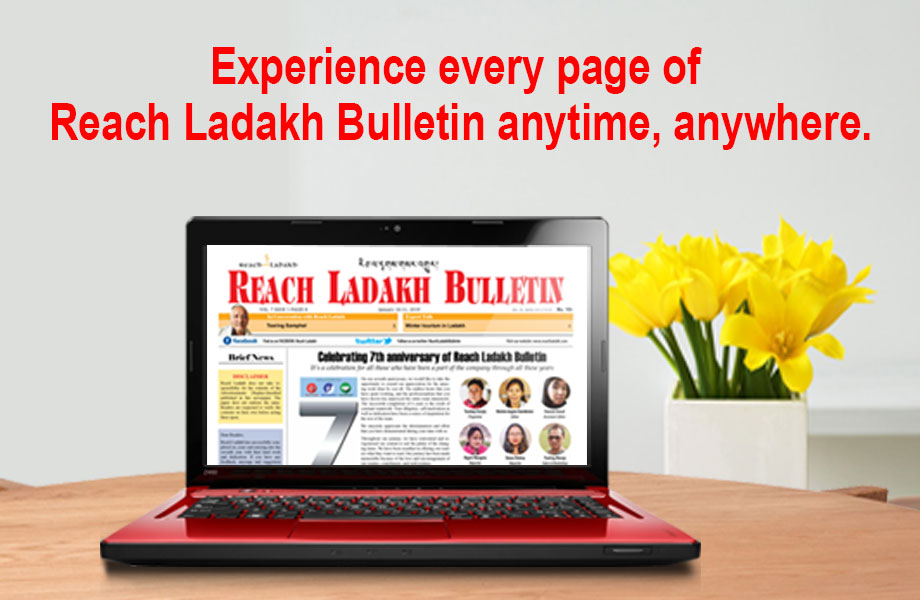 NYOMA :
The 3rd Scientific Advisory Committee (SAC) meeting was conducted by Krishi Vigyan Kendra (KVK)-Nyoma, SKUAST-Kashmir, on March 19 in Nyoma. For the very first time, the meeting was held at the station at 4200 msl in Nyoma village.
The Scientific Advisory Committee is a body to decide the functioning of KVK and to finalize its action plan for the coming years.
The meeting was chaired by Prof. Nazeer Ahmed, Vice Chancellor and Chairman SAC of KVK.
The meeting was stressed on the need of close liaison between farmers, extension functionaries and KVK scientists to work upon emerging challenges to overcome the constraints in agriculture production and productivity, particularly in the region like Ladakh.
Prof. Afifa S Kamili, Director Extension, SKUAST-K, stressed the need of conducting need-based and demand-driven training programmes. To empower the women of the region she talked about the women upliftment and vocational courses. She assured full cooperation and support from University authorities to this highest KVK for widening and expanding its working spectrum so that more and more farmers are benefitted across the Changthang region.
Gurmet Dorjey, Councilor, expressed his gratitude to the scientific staff for assisting the locals living in these far-flung areas in veterinary, agriculture extension, vegetable production and rangeland management.
Dr. Maheshwar Singh Kanwar, Programme Coordinator presented Annual progress report Report of 2015-16 and Action Plan of 2016-17.
Officers from the line department and progressive farmers and Sarpanch from Nyoma, Mudh, Nidder, Tsaga, Rong, Hanley villages actively participated in finalization of the action plan of KVK Nyoma.
Dr. Anup Kumar (Incharge Associate Director Research, HAMRI, Programme Coordinator KVK Leh, SDM Nyoma Tsering Motup, Pervez Ahmad (PVT) Block Veterinary officer, Agriculture Officer (Extension), Animal Husbandry staff, Sheep Husbandry staff and representatives from other line departments were also present.