Textile minister Santosh Kumar Gangwar interacts with Changthang nomads
By
Pal Thiksay Gobi
KORZOK, Jun 30, 2016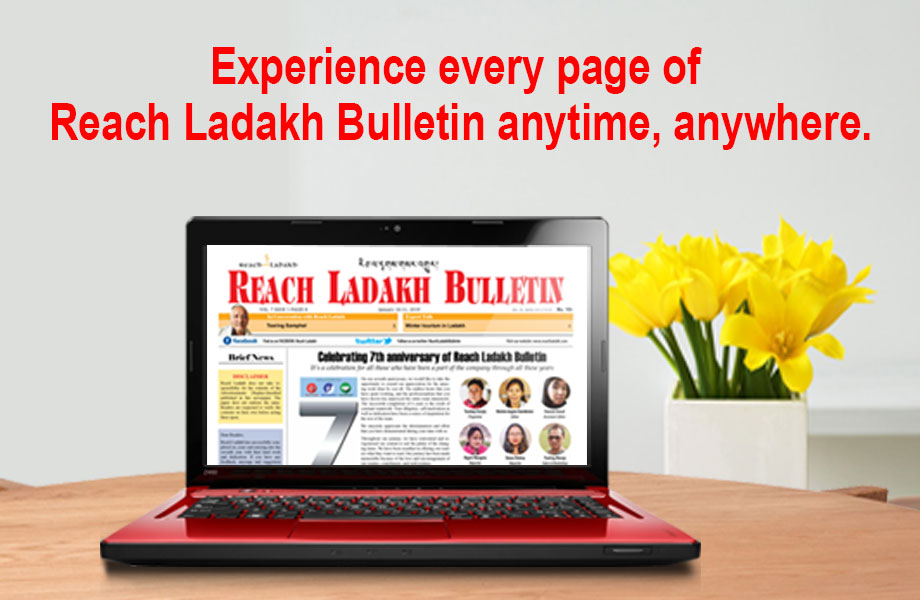 KORZOK :
The Union Textiles Minister Santosh Kumar Gangwar visited Korzok and Samad village of Changthang on 17 May. During his visit, he inaugurated shelter-shed homes at Samad and solarised community center at Korzok.
Speaking on the occasion, Minister said that quality of livestock impacts upon the Pashmina productivity and Government of India will be in full support to improve the quality of livestock. Healthy livestock and management practice is a key determinant of the productivity, sustainability and profitability of livestock enterprises and also acknowledged about the improvement in Pashmina production in this area by 9.30 %.
He informed that 500 tents have been distributed to people of Changthang region and further 200 tents will be distributed.
Thupstan Chhewang, Member of Parliament said that the exploitation of nomads has decreased with the construction of Pashmina Dehairing plant at Leh as well as implementing Pashmina Wool Development Scheme (PWDS) and Pashmina Promotion Programme (P3) with the help of Ladakh Autonomous Hill Development Council, Leh. This has enhanced financial support to the nomads to increase cost-effectiveness.
CEC, Dr. Sonam Dawa urged to include pasture development and requested to increase the scale of fodder bank for winter needs.
Talking about the limited nutrition supplements of the livestock, Gurmet Dorje, Korzok Councilor, said that there are 2,00,000 livestock population in Changthang area out of which only 61,000 population gets the supplements. He urged for the continuation of Nutrition supplement scheme in the next 13th five-year plan for the further benefit of nomads.
The Minister was accompanied by Jaswant Singh Bishnoi; Chairman Central Wool Development, Joint Secretary Central Wool Development Board (CWDB) Geeta Narayan, CEC, LAHDC- Dr. Sonam Dawa, MP Ladakh- Thupstan Chhewang, EC Works- Dorjey Mutup, EC Sheep Husbandry- Mumtaz Hussain, Councilor Korzok- Gurmet Dorjey and officials of CWDB and Sheep Husbandry Department.