Team of 'Ice stupa' project successfully reduces Lhonak Lake threat in Sikkim
By
Reach Ladakh Correspondent
LEH, Oct 14, 2016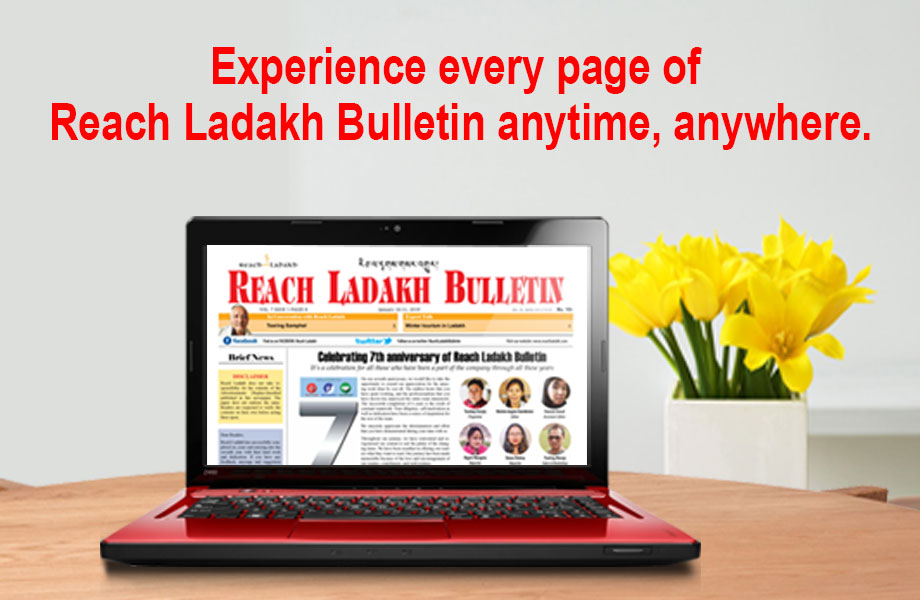 LEH :
The team of Ice Stupa Project successfully returned Leh after reducing the huge threat caused by Lhonak Glacial Lake by installing the siphon pipeline system in Sikkim. The team was requested and asked for help by the Sikkim Government (SDMA).
The four members returned Leh after three weeks expedition to the Lhonak Glacial Lake in North-West Sikkim, which has been declared dangerous for the last few years. The lake at 5,200 m (17,000 feet) altitude located right next to the Tibet (China) border is accessed only by a full day of Jeep ride from Gangtok and then four days by a trek over high passes.
The team camped in tents for two weeks at the lake, installing the first phase of a siphoning system to drain the lake to a safer level until other measures are taken up.
Team Ice Stupa Project said, "We successfully installed three pipelines of roughly 140 m each to suck out 150 liters per second or 13 million liters per day from the lake. At this rate, the 2 km long lake would be lowered by up to 1.5 m by the end of the coming winter."
After seeing the performance of this phase they will lay many more pipelines in next summer's to lower the lake by 5m which will drain roughly 25% of the floodable water content of the lake, thereby drastically reducing the threat. This would most probably become the first project of its kind and scale in Asia (possibly the world).