Swachhta awareness drive held at Goma Minjee, Kargil
By
Reach Ladakh Correspondent
Leh, Apr 25, 2023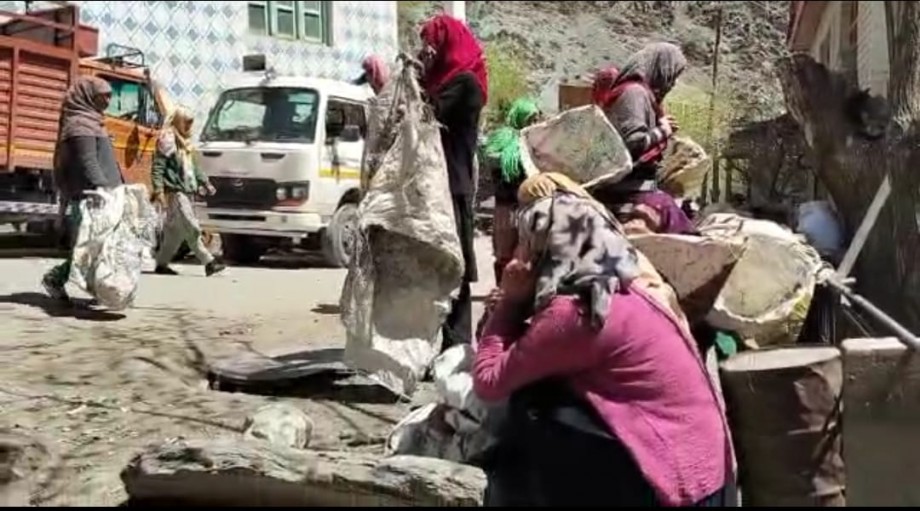 Leh :
Residents of Goma Minjee, Kargil organised a Swachhta awareness drive under the "Swachh Bharat Mission", with emphasis on cleanliness and disposal of waste on April 24.
The locals of the village including Sarpanch, Panch, women, and children took part in the awareness drive and resolved to strive for cleanliness, sanitation, and hygiene in and around their houses and vicinity.
Sarpanch, Halqa Goma Minjee, Ali Naqi sensitized the villagers about various factors responsible for creating garbage and unhygienic conditions in and around their houses.
He elaborated upon the need to adopt a system of periodical cleanings, maintenance, and initiation of preventive measures for containing diseases.
He also stressed positive thinking, good health, and personal hygiene and how these factors may contribute to improving their financial condition by reducing expenditure on the treatment of diseases on one hand and by converting garbage and agricultural waste into compost for use in agriculture on the other hand.
The Sarpanch detailed the importance of cleanliness, personal hygiene, and maintenance of hygienic conditions in their respective areas.
The garbage and other waste material littered around were collected and disposed-off in an eco-friendly way.   
More than 100 volunteers that include farmers, women, youth, and children participated in the campaign.