SVEEP team conducts voter awareness drive in Hemis 
By
Reach Ladakh Correspondent
Leh, Apr 17, 2019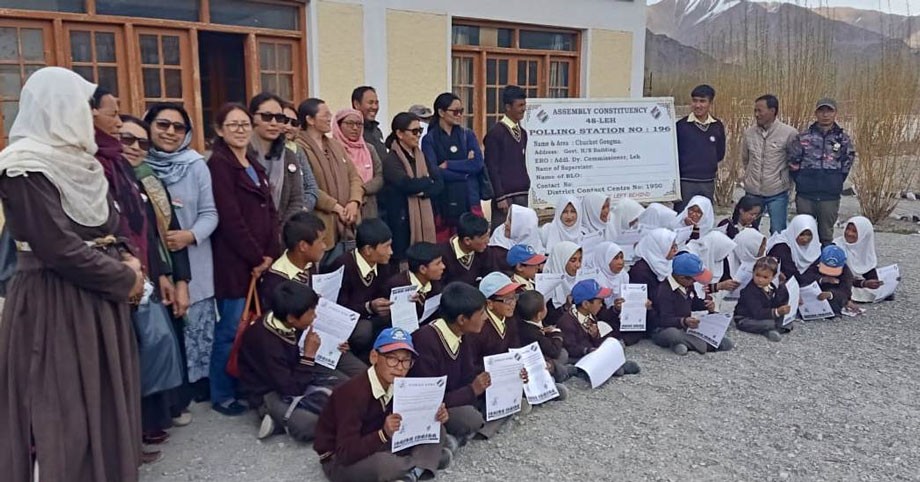 Leh :
With an aim to ensure maximum voters participation, SVEEP team conducted a voter awareness drive and EVM/VVPAT workshop on April 15 at the community hall, Hemis.
The team demonstrated the functioning of VVPAT to the people and discussed the importance of voting. Live demonstration on the mock poll was conducted to make the electorates fully understand the voting process on the polling day.
Meanwhile, SVEEP team also distributed Sankalp Patras to students of different schools in Leh. Sankalp Patra is an initiative by Election Commission of India to intensify voter awareness through school children to enhance voter's participant.