Students with special needs celebrate World Disability Day in Leh
By
Pal Thiksay Gobi
LEH, Dec 14, 2016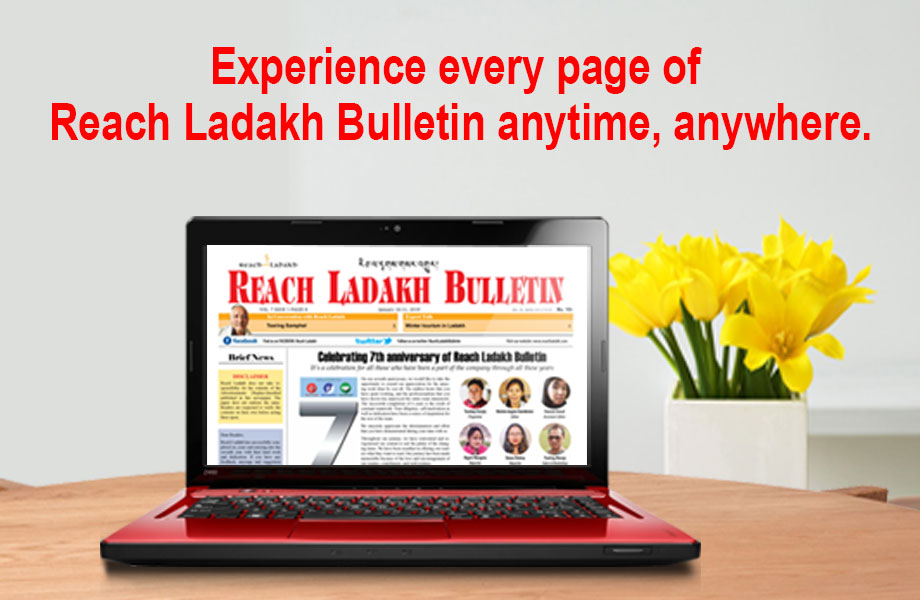 LEH :
To promote awareness about specially-abled people and to provide assistance and facilities, Department of Education organised International Day of Persons with Disabilities (IDPD) on December 3 in Leh.
The theme for the day was "Achieving 17 Goals for the Future We Want".
EC Agriculture, Tsering Wangdus the chief guest of the occasion said, "Treat specially-abled people as equal as they have remarkable skills and are truly inspiring."
Talking about the accessibility, he said we lack in providing technical considerations and facilities while planning of urban design for specially-abled people. But will provide as much accessibility for them in future.
He further addressed about the rights of specially-abled students and urged parents to support these children and providing equal education by enrolling them in schools and universities.
Talking about the environment and waste management, PAGIR President Mohammad Iqbal said, "If the specially-abled people can work for the environment then why others can't make an effort to contribute the society by engaging in waste management."
He further urged the administration to keep a separate account or funds for the specially –abled people to check the problems faced by the specially-abled people and to ensure facilities and accessibility for them in their day to day life.
Dr. Yangchan Dolma,CMO stressed on accelerating the implementation of accessibilities and facilities to the specially abled people.
District Social Welfare Officer, Rigzin Spalgon talked about the equality and inclusion of specially-abled people in the society.
The program was attended by officials, students of Chuchot Yokma and many other people.
Nurbu (REWA) and Rigzin Sangrup (PAGIR) shared their personal experiences about the challenges and obstacles they face. Students of Govt. High school Chuchot Yokma presented the cultural programme.
Later, prizes were distributed to the title winners of the specially-abled student in art & craft and dance competitions.