Student from England raises ₹ 50,000 for SNM Hospital
By
Reach Ladakh Correspondent
Leh, Oct 01, 2015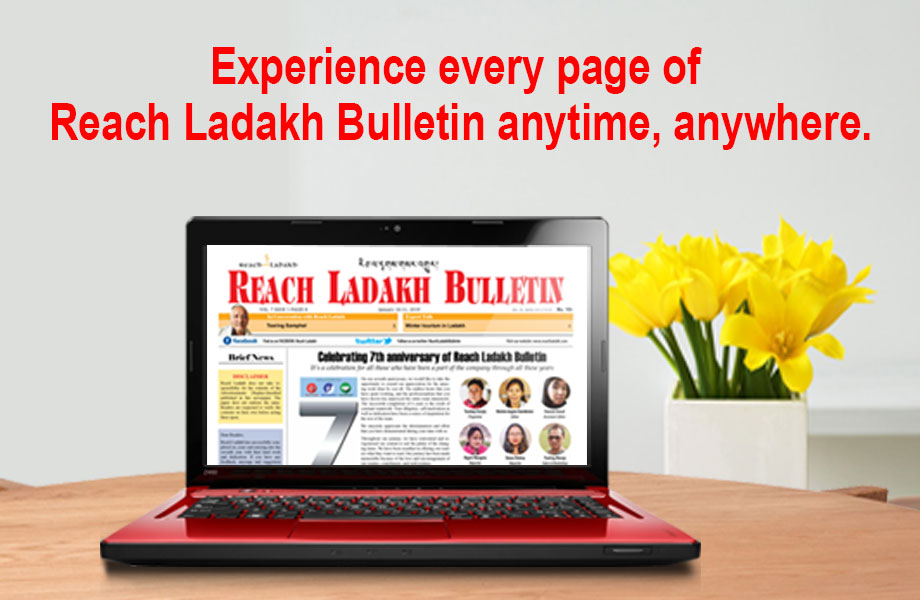 Leh :
Dr. Angchuk, Deputy Medical Superintendent of the Sonam Norbu Memorial Hospital in Leh, was presented with the sum of ₹ 50,000 on 9th September by Diane Saywack who was a teacher at Norwich School in Norfolk, England. The money was raised by her former pupil, Benjamin Luck, who suffered from severe altitude sickness while on a Norwich School trip to Ladakh in the summer of 2014.
Due to the instant diagnosis and excellent care given by the SNM Hospital, Benjamin rapidly made a full recovery. As a token of his gratitude, he raised the sum of £ 500 over the past year to be donated to the SNM Hospital to help with the treatment of altitude sickness to enable the continuation of the excellent work of the SNM Hospital. He wants the money to be spent on oxygen delivery systems and required additions to the tourist ward.
Dr. Yangchen Dolma, Medical Superintendent at SNM Hospital, showed her interest in having a severe high altitude sickness treatment unit in the SNM Hospital. Perhaps this dream could become a reality if more people like Benjamin develop the motivation to give back to the hospital which saved their life.
Saywack said that she cannot thank Doctor Diskit and Doctor Ghulam enough for their professionalism and help. She said that she will always be grateful to the SNM Hospital for preserving the life of her pupil, Benjamin.