Strict legal action against violation of MCC: DM
By
Reach Ladakh Correspondent
Leh, Oct 06, 2015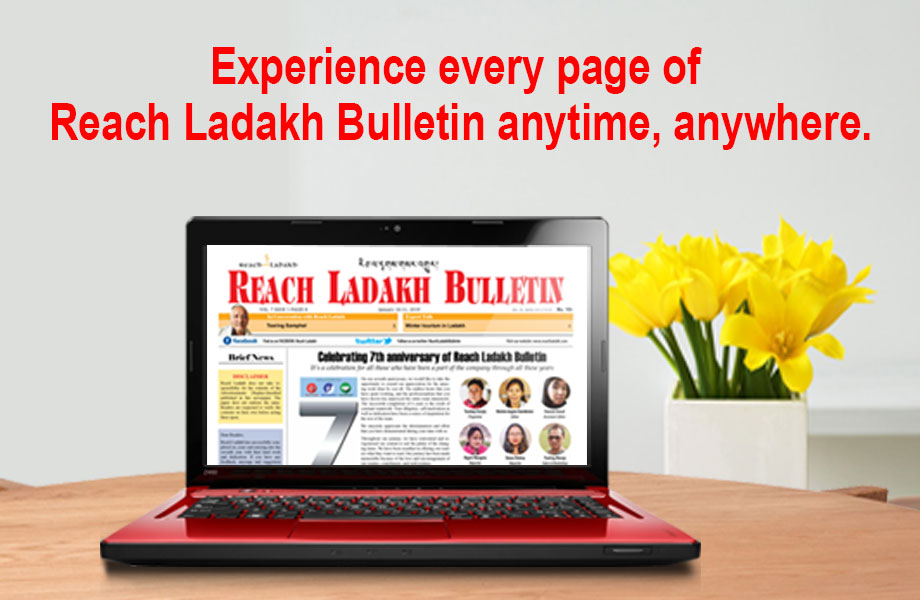 Leh :
Adherence of Model code of conduct was issued and ordered by District Magistrate, Prasanna Ramasawami G in Leh on 30th September. The model code of conduct is in force since 8th September when the announcement of the election as made.
Strict order has been issued and made mandatory to all the political parties and independent candidates to follow the MCC till the election process is over.
Model code of conduct in Leh district exercising the power under section 144 of Jammu and Kashmir criminal procedure code states that, permission should be obtained for organizing public meetings and rallies. No rallies/ public meetings of a political nature shall be permitted in the district without proper permission which has to be produced for inspection on demand.
No vehicles shall be used for election/campaigning/ loud announcement without the proper permission. Permission letter has to be obtained and displayed on the windshield of the four wheelers used for campaigning and election purposes. In case of two wheelers the permission letter should be produced on the demand. Public premises and government structures like government buildings, electric poles, road dividers etc shall not be defaced by posters, flags and banners. Private structures shall be used only with the prior consent of the owners. Non bio-degradable material like plastic, polythene etc shall not be used for any kind of electioneering/ campaigning activities.
Loud announcements shall not be carried out around schools, hospitals and old age homes, No announcements shall be carried out before 10.00 am in the morning and 6.00 pm in the evening. Liquor, cash (even paltry amounts), food and consumer goods shall not be distributed by any organization without prior information which is applied to Non Governmental Organizations also.
The registered/ licensed liquor shops shall inform the excise and police authorities on their daily sales of liquor. Bulk sales shall be brought immediately to the notice of the authorities. Legal action should be taken against all the unregistered/ unlicensed bars/liquor shops immediately and report on action within a week of the issue of this order.
The order is in force in whole Leh district till the LAHDC elections are over. All magistrates and the police department have the authority to seize any vehicle and stop any rally/ procession if it is found that they are in contravention to this order or to the MCC.