Specially-abled people complete 583-km para-cycling expedition at Khardongla top
By
Stanzin Dasal
KHARDONGLA, Aug 17, 2016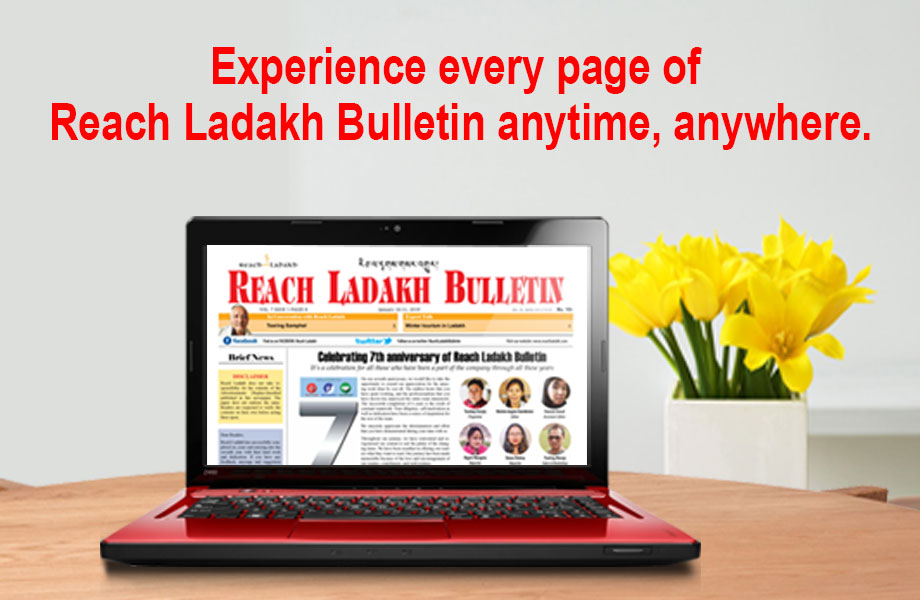 KHARDONGLA :
To celebrate the victory of specially-abled on the 70th Independence day, a para-cycling expedition titled 'Infinity Ride 2016' was flagged in by Union Minister of State for Home Affairs, Kiren Rijiju on Khardongla top. The expedition has covered 583 km of Himalayan height.
ADG BSF Dr. A P Maheshwari and IG BSF Aditya Mishra, MP Thupstan Chhewang , CEC, Dr. Sonam Dawa and SSP Leh Tsering Gyalpo were present during the occasion.
The drive 'Empowerment of Divyangjan' was started from Manali- Himachal Pradesh on August 5. The Para-cycling expedition of 34 members was led by R K Negi, Commandant BSF from BSF Institute of Adventure and Advance Training (BIAAT).
The member includes 13 riders from BSF, 3 from CRPF and 18 from Aditya Mehta Foundation. The expedition was supported by BSF Institute of Adventure and Advance Training and Aditya Mehta Foundation.
The minister praised the effort, confidence, and commitment of the riders who completed their expedition and set an example to the nation. He said, "You have proved that nothing is impossible and being a specially abled person is not being weak but can serve the nation equally and in a better way."
ADG, BSF said this expedition has sent a message all over the nation that a specially abled person have a very special quality in themselves which needs to motivate and supported by the people.
He further added, "It's a proud moment for every one of us because the riders have overcome every hurdle and completed the expedition which is also challenging for any ordinary person."
Talking to the media, a participant of the exhibition, Sunil Kumar Yadav, 160 Btn-BSF , Kolkata said, "I have lost my one leg and hand during a bomb blast in Tripura militancy area. Being in this situation I have completed this expedition and it gives me an immense pleasure and also wanted to motivate and convey all the specially abled people of the nation to never feel weak and left out, there is no work which we can't do."
In an encounter in Jharkhand on 27 January 2014, Inspector Sushil Kumar from CRPF lost his one leg. He is one of the participants who is more confident and motivated and wants to take part in the international level competition.
He said, "I wanted to tell every specially abled person to never lose hope and confidence."