Specialist doctors from Delhi start week-long medical camp in Leh
By
Reach Ladakh Correspondent
LEH, Oct 14, 2016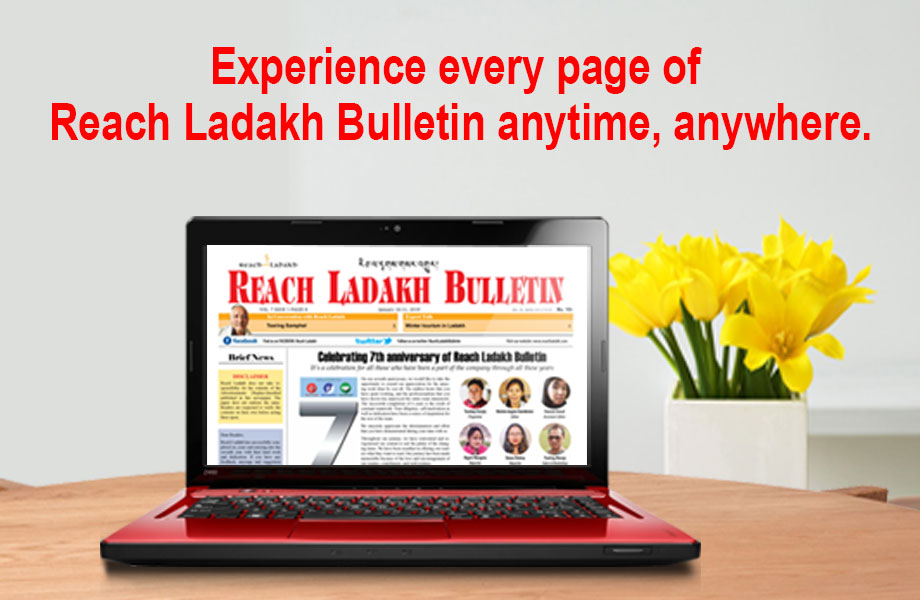 LEH :
A team of 23 specialist doctors from AIIMS and other reputed medical institutes commenced a week-long medical camp in SNM hospital Leh on September 28.
Dr. Sonam Dawa, CEC, LAHDC, Leh expressed his gratitude to all the doctors for their valuable services towards the poor and needy people of Ladakh.
Dr. Dawa credited Ven. Lama Lobzang for his persistent effort in bringing the team of doctors to Ladakh. He said, "He started with 3 doctors in 1990's and it has grown over time with more than 20 doctors attending this camp."
Ven. Lama Lobzang said that SNM hospital is the only district hospital in the country to have facilities like Eco, CT scan services, infrastructure, maintenance, cleanliness and dedicated team of local doctors and medical staff. He congratulated all the staffs of SNM hospital for receiving the state award for No.1 district hospital in J&K in terms of hygiene, cleanliness and service quality.
He also expressed gratitude to the doctors from Delhi for their contribution in providing required medical treatment to the people of Ladakh and said that local doctors get the opportunity to learn from them during this camp.
Lama Lobzang requested the visiting doctors to do the research studies on the cause of an alarming increase in cancer cases in Leh and Hepatitis-B in Kargil and the ways to control them.
Phuntsog Angchuk, Medical Superintendent said that such camps not only benefit the common people especially from poor section but also create a good atmosphere between the specialists from Delhi and local doctors in building the healthy relationship and a learning platform.