Special Cell for Women Kargil organises awareness-cum-outreach program at Chiktan
By
Reach Ladakh Correspondent
CHIKTAN, Nov 11, 2022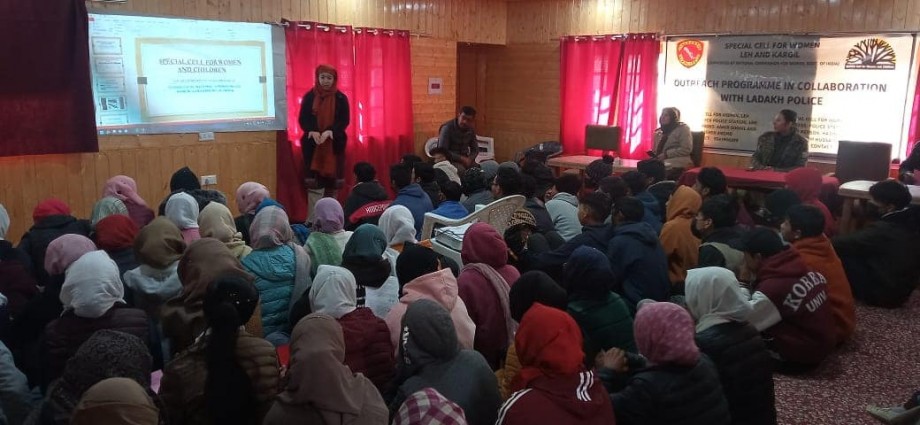 CHIKTAN :
Awareness-cum-outreach program was organised by Special Cell for Women Kargil in collaboration with Ladakh Police on November 10 at Chiktan.
Cyber Cell Incharge, SI Dechan Angmo threw light on various forms of prevailing cyber frauds while Hasina Batool from Special Cell for Women Kargil spoke about different forms of domestic violence, silence on domestic violence, shame and stigma attached to it, and the impact of the violence on physical and mental wellbeing.
The Special Cell also informed the participants about gender and sexuality, gender roles, challenging gender stereotypes, discrimination, and gender-based violence.
The program was attended by Incharge Principal Zakir Husain, teaching staff, students of Higher Secondary School Chiktan, Supervisor ICDS Project, Awangwadi workers of Chiktan block, and villagers.