Sonam Wangyal's 18th death anniversary observed
By
Stanzin Dasal
LEH, Nov 15, 2016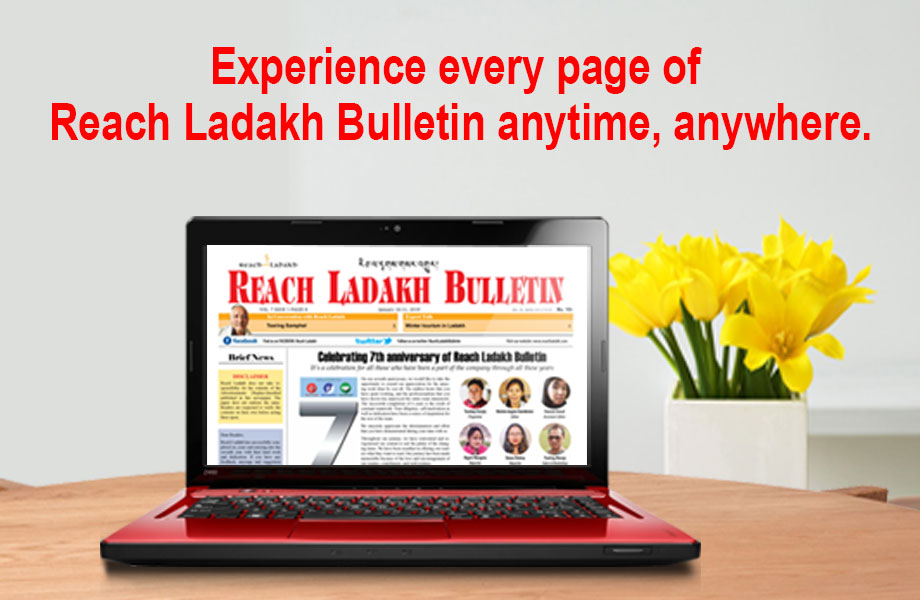 LEH :
Representatives of political parties and people from various walks of life paid rich tributes to the memory of Late Sonam Wangyal on his 18th death anniversary at his Memorial Stupa, Diskitsal Leh on November 10.
His endless contribution and struggle for the people of Ladakh is an inspiration to the people of Ladakh. He was a very dynamic leader who served as MLC in 1957, in the year 1967 and 1972 he was elected as MLA and worked for the welfare and betterment of the Ladakh region. He also struggled and fought for the ST status.
CEC Dr. Sonam Dawa, Executive councilors, Councilors, religious heads, friends, families, and relatives were present on the occasion.
Expressing gratitude to his selfless contribution towards the development of Ladakh, Dr. Sonam Dawa said all the political leaders should walk on the way led by Late Sonam Wangyal. He also informed that the party has decided to name the Skalzangling-Agling road on Late. Sonam Wangyal as a tribute and honor and in the coming year his memorial stupa will be converted into a park.
A memorandum highlighting points like naming the open stadium of Spituk after his name and an appreciation or felicitation to him by the Government was submitted by the Sonam Wangyal Memorial committee to the CEC LAHDC, Leh.
Dr. Dawa assured every possible effort towards the memorandum and also stressed to celebrate Ladakh Rpal Ngam Tuston in future in the name of such great prominent leaders who have worked for the development of Ladakh.
President, Sonam Wangyal memorial committee Tashi Targyas spoke about the work and contribution of Late Sonam Wangyal and his struggle. He stressed the importance of having a book written on him so that young generation could read about him and get inspired by his work.
All religious heads also paid tribute and stressed on the need to remember his struggle and effort.
Later, SWMC distributed winter clothes to the children of Bal-Ashram, Leh.