SNM Hospital sets up 2 new blocks
By
Stanzin Desal
Leh, Sep 07, 2015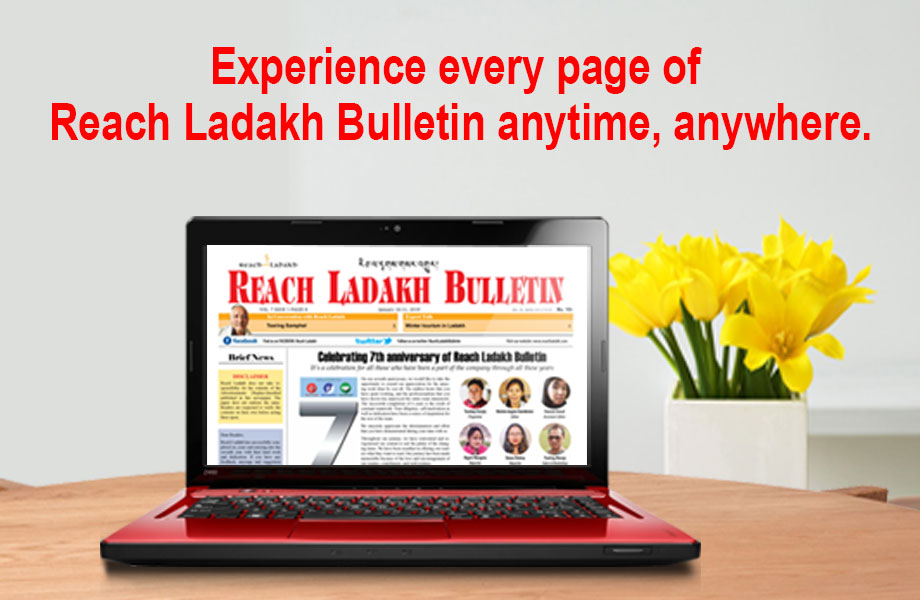 Leh :
Sonam Nurboo Memorial Hospital launched its A&D blocks on 5th September. The blocks were constructed at an estimated cost of ₹ 2450.00 lakh and ₹767.16 lakh respectively.
CEC, LAHDC, Rigzin Spalbar inaugurated the new blocks accompanied by former Minister and MLA-Nawang Rigzin Jora and ECs, LAHDC.
Rigzin Spalbar highlighted the achievements made in the health sector. The significant decrease in child mortality rate and death rate in the district is one of the examples set by the health sector. He praised the dedication and efforts towards the patients by all the doctors, medical and paramedic's staff for improving the health standards in the district.
Quoting, "Prevention is better than cure," he stressed on educating people and creating awareness about the health, balance diet, hygiene, diseases, preventive measures and sense of health care.
Executive Councilor, Health-Sonam Wangchuk expressed satisfaction and happiness to have a well-equipped hospital and services for the people of Ladakh. He briefed about the total expenditure incurred, on the completion of the five new blocks of SNM hospital. He mentioned the availability of highly sophisticated machine and equipment in the hospital worth ₹6 Crore. It includes CT scan machine & building, ICU, well-equipped morgue, operation machines, oxygen plant etc.
Rigzin Jora states that, "hospital is not only run by the building and machinery", it is the work culture created by our senior specialist doctors who have laid the foundation of this hospital." He further added that SNM hospital is exemplary because of the willingness and effort of doctors, medical and paramedic staff to work for the welfare of the people.
Cultural programs were also presented and Chief Medical Officer- Dr. Phuntsog Angchuk gave vote of thanks.
Religious heads, P Namgyal, former Union Minister, Nurboo Gyaltson-Former MLC, Padmashree winner Sonam Wangyal, Executive Engineer PWD, Doctors, Medical Staff, Nambardars, and Sarpanch were also present.