Seminar on Raw Material Supply Scheme for weavers held in Kargil
By
Reach Ladakh Correspondent
Kargil, Jul 21, 2022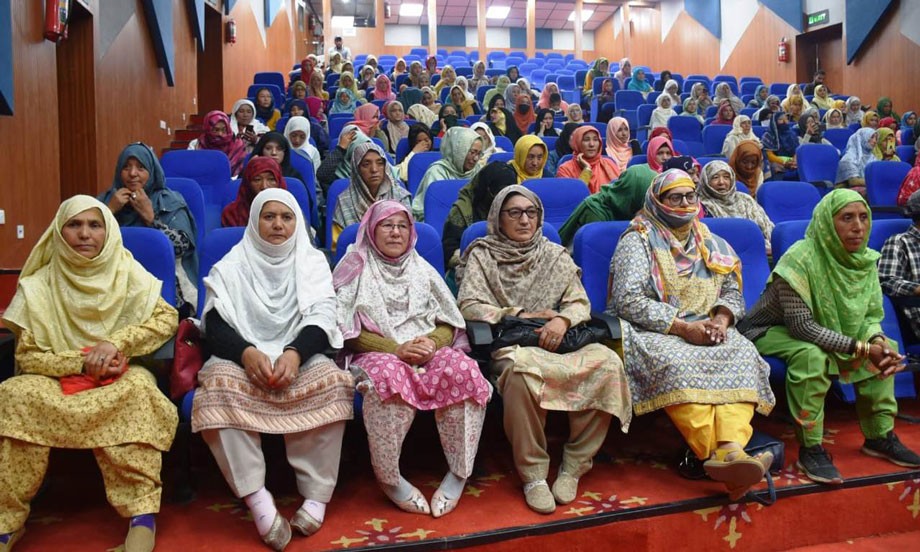 Kargil :
A seminar on Raw Material Supply Scheme (RMSS) for weavers of the Handloom and Handicraft Department, Kargil was organised by National Handloom Development Corporation, Kullu Himachal Pradesh in collaboration with the Department of Industries and Commerce UT Ladakh on July 20.
EC, Handloom and Handicraft, LAHDC, Kargil Aga Syed Mehdi Fazily thanked UT Administration for organizing the awareness program about the various government schemes for the benefit of the local weaver community. He requested that such programs should be conducted in the future as well for the benefit of the locals.
He stressed conducting training programs in weaving, knitting, and tailoring fields to enhance the skills of weavers. 
Joint Director Handloom and Handicraft Department UT Ladakh, Lakshay Singhal said that the UT Administration is committed to developing the skills of the weaver community in Ladakh and in this regard, many more programs and training sessions will be conducted in the future.
He said the department will open weaving centers in every village of Ladakh for which land identification and other necessary initiatives have been already taken up and these centers will be made functional within 6 months.
Singhal said such programs are aimed to improve the skills of the weaver community and make them entrepreneurs and independent so that they earn their livelihood with dignity.
Assistant Manager, National Handloom Development Corporation Limited, S.S Shinde briefed about the RMSS which aims to provide a 15 percent subsidy on cotton, wool, Indian silk, and natural fiber direct purchase from the government along with a 7 and a half percent subsidy on transportation cost. The program ended with the distribution of identity cards and passbooks for weavers.