Secretary, Health, appeals to general public to cooperate during 21 days of lockdown
By
Reach Ladakh Correspondent
Leh, Mar 25, 2020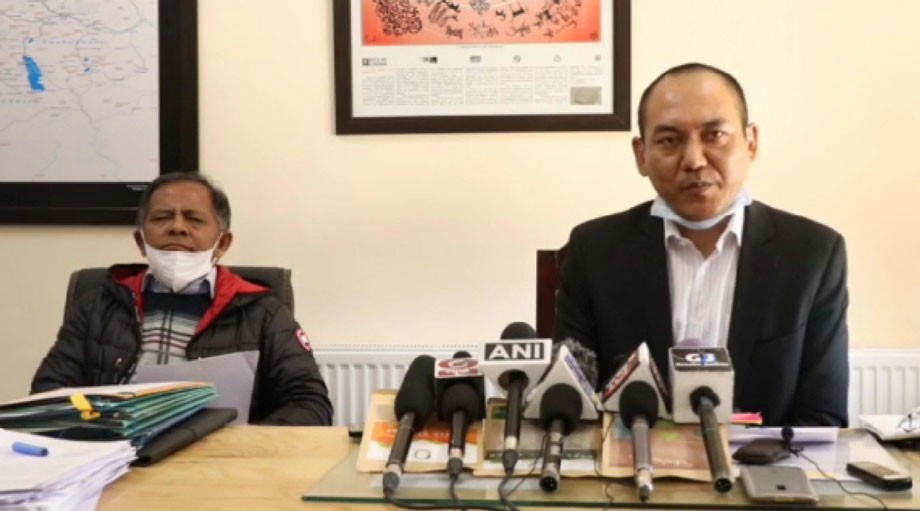 Leh :
Rigzin Samphel Commissioner/ Secretary (Health) in a press conference stated that all 3 test samples received from NCDC Delhi today on March 25 are negative for COVID-19. Out of 3 test samples, 2 reports are from Kargil and 1 from Leh district.
As India goes under complete lockdown for 21 days to combat the spread of the Coronavirus pandemic, the COVID19 test samples will be sent via Indian Air force planes from today onwards. Secretary Health appeals the general public to cooperate during the 21 days of lockdown and strictly follow the guidelines of the National Disaster Management Act with some exceptions to essential services. 
He also stated that UT Administration Ladakh has approved a sum of ₹ 3.50 Crore for purchase of Medical equipment for District Hospital Kargil where many important medical types of equipment were destroyed by fire two months back.
He also added that the Ladakhis residing out of Ladakh, if the need arises, can contact the Liaison Officers nominated at various places. In case of any emergency, the appointed Nodal Officers will tie-up with the local government.
"A COVID-19 Command Center is established with the distribution of task among District Level senior officers to address the issues of the public in both the districts and soon a call centre will also come up", he added.
Dr. Phunchok Angchuk, Ladakh, Director Health Services UT Ladakh has directed all CMOs/BMOs/Medical Superintendents of both the District Hospitals to record the mobile/contact numbers of every patient in the OPD registers.