Runners increasing year by year; 5th Ladakh Marathon concludes
By
Stanzin Dasal
LEH, Sep 20, 2016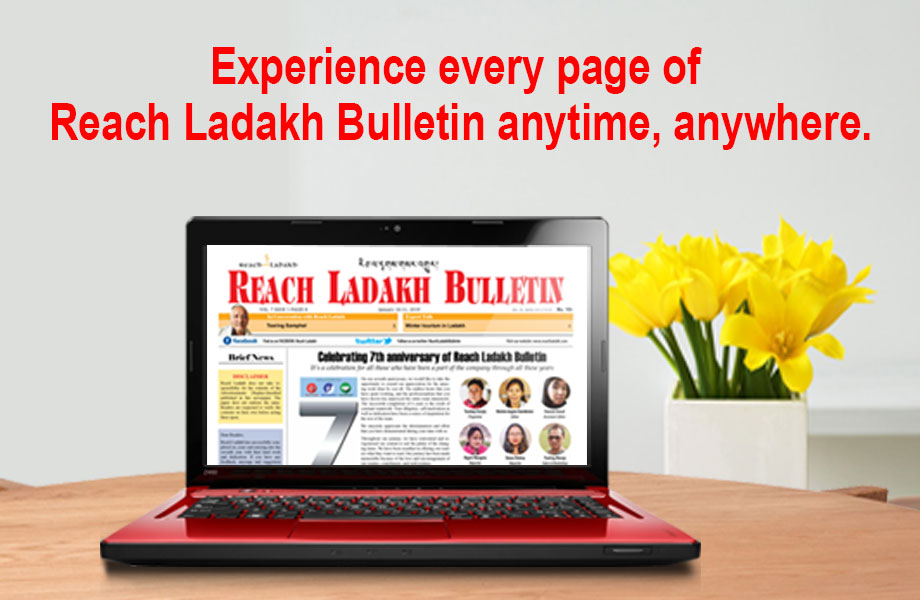 LEH :
The 5th Ladakh marathon with around 5000 runners from all over the world concluded successfully on September 11 at Ladakh Public school Leh. The marathon began with Khardongla Challenge (72 km) on September 10 and Full (42 km), Half (21 km) and 7 km-Run for fun marathon on the consecutive days.
The event was organized by Rimo Expeditions, with the support of Ladakh Autonomous Hill Development Council and the Ministry of Tourism & Culture, Jammu, and Kashmir.
Overwhelmed to see around 5000 participation which was first started with 1500 runners Director, Rimo Expedition, Chhewang Motup expressed gratitude to all the supporters and participant who has put every effort to make the marathon successful.
He further added, "It's been two years since the Ladakh Marathon has been certified with AIMS (Association of International Marathons and Distance Races) and stands on 35th in the world's marathon calendar.
MP, Thupstan Chhewang assured to give all support to develop sports in near future.
The winner of the Khardongla challenge was shared by the Tsewang Tokdan and Shabir Hussain. Tsewang Tokdan was also the winner of the 4th Ladakh Marathon 2015. A cash prize of ₹50,000 was presented to the winner of the Khardongla challenge.
Dr. Sonam Dawa,CEC appreciated all the runners for participating in the Ladakh Marathon and making it successful.
Sonam Chuskit, the winner of the Khardongla challenge women category said, "This is my first time in Khardongla challenge and is a good experience. I will continue to participate in every marathon."
Amit Shah a participant from Mumbai said, "It is a good opportunity and experience to participate in Marathon at a very high altitude. This is my second time and I came down purposely to take part in this marathon."
The medalist of the Ladakh Marathon:
MEN CATEGORIES
Category
Name
Timing
Position
Khardongla Challenge-72 km
Tsewang Tokdan
06:53:35
First
Shabir Husain
06:53:35
First
Mohammad Illiyas
07:12:16
Third
Full Marathon - 42km
Jigmet Namgail
03:12:10
First
Stanzin Norbu
03:17:05
Second
Jigmet Norbu
03:17:18
Third
Half Marathon -21 km
Nawang Tsering
01:23:05
First
Tsewang Namgyal
01:27:05
Second
Lundup Dorjay
01:27:56
Third
WOMEN CATEGORIES
Khardongla Challenge-72 km
Sonam Chuskit
09:41:19
First
Full Marathon - 42km
Tsetan Dolkar
03:34:26
First
Shikha Pahwa
04:08:47
Second
Namgyal Lhamo
04:22:07
Third
Half Marathon-21km
Jigmet Dolma
01:39:31
First
Diskit Dolma
01:42:25
Second
Tashi Ladol
01:48:08
Third