Radio Station, Leh, turns 45; celebrates anniversary
By
Kunzang Chorol
LEH, Jun 30, 2016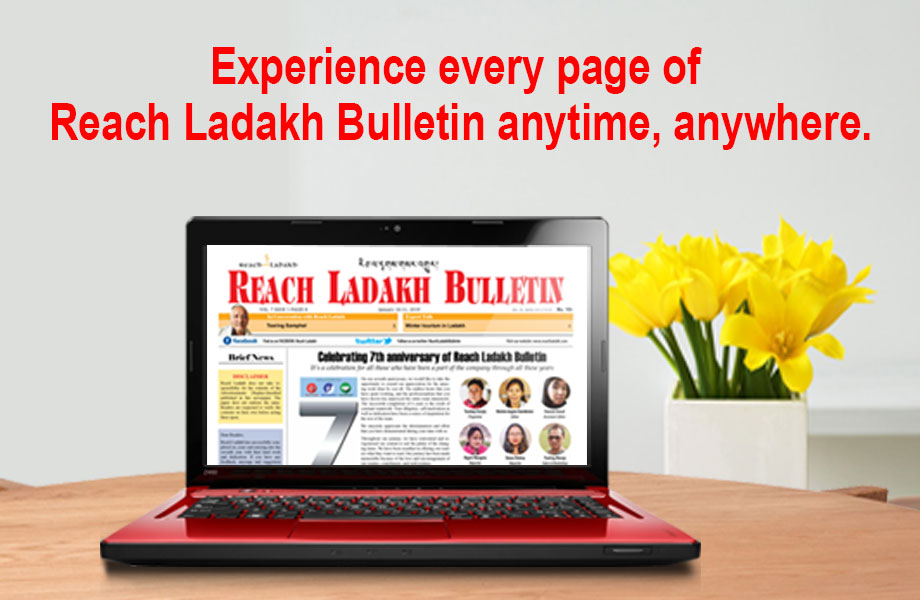 LEH :
Prasar Bharti All India Radio Leh celebrated 45th Anniversary on June 24 in Music studio, AIR station Leh.
The Programme Head, Sonam Angchuk said that in the past years it was not celebrated, except the silver Jubilee in 1996. The day was celebrated to bring new changes in the station and to develop and preserve the culture and tradition of Ladakh.
Radio station Leh plays a big role in maintaining and preserving the culture, tradition, and heritage of Ladakh.
He further added, "We have decided to change the sign board which is to be written in three languages including Bhoti, English and Hindi. To preserve the tradition all the staff will wear the traditional dress once in a week i.e Monday."
In 1970 the Ladakhi language was on a verge of deterioration but in 1971 it came as a blessing with the installation of Radio station with the single wooden room. Since that time it has made a great improvement in sustaining our language and tradition. Today we see and hear the old traditional songs and language safe and in the original piece.
They remembered the first station Director KP Shunglu, First Station Engineer, MS Talwar and First Ladakhi Broadcaster Tashi Angdus (Nyachu).
During its 45th anniversary, the staff members also praised the work done by the retired staff and the in-service staff.