R K Mathur visits SKUAST-K, Leh
Appreciates its extensive work of research and training programmes
By
Reach Ladakh Correspondent
Leh, Jan 13, 2020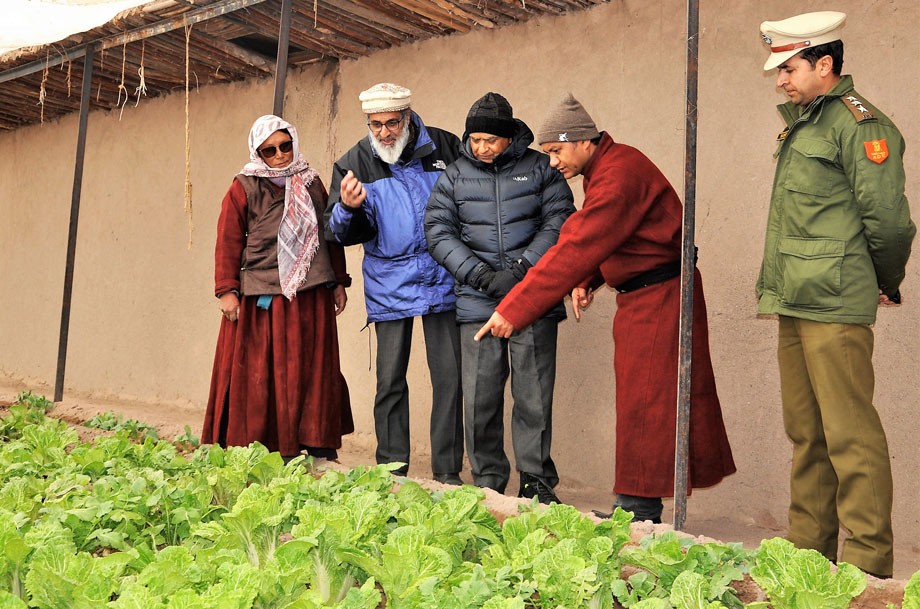 Leh :
Lieutenant Governor Ladakh, Radkha Krishna Mathur visited Sher-e-Kashmir University of Agricultural Sciences and Technology (SKUAST-K) on January 12.
R K Mathur appreciated the extensive work of research, studies and training being carried out by the High Mountain Arid Agriculture Research Institute (HMAARI) of SKUAST-K. He stated that the research findings in seeds, manure, soil health, and other findings must reach farmers for their productive application to increase yield thus benefiting them economically and facilitating reinforcement/revival of organic agriculture system in Ladakh.  
Dr. Mushtaq Wani, Associate Director, Research and Extension SKUAST-K and senior scientist briefed in detail about HMAARI and Krishi Vigyan Kendra (KVK). 
R K Mathur visited various demonstration units and research laboratories of the institute.