Press Club, Leh, gets registration, discusses plan for 2017
By
Reach Ladakh Correspondent
LEH, Dec 31, 2016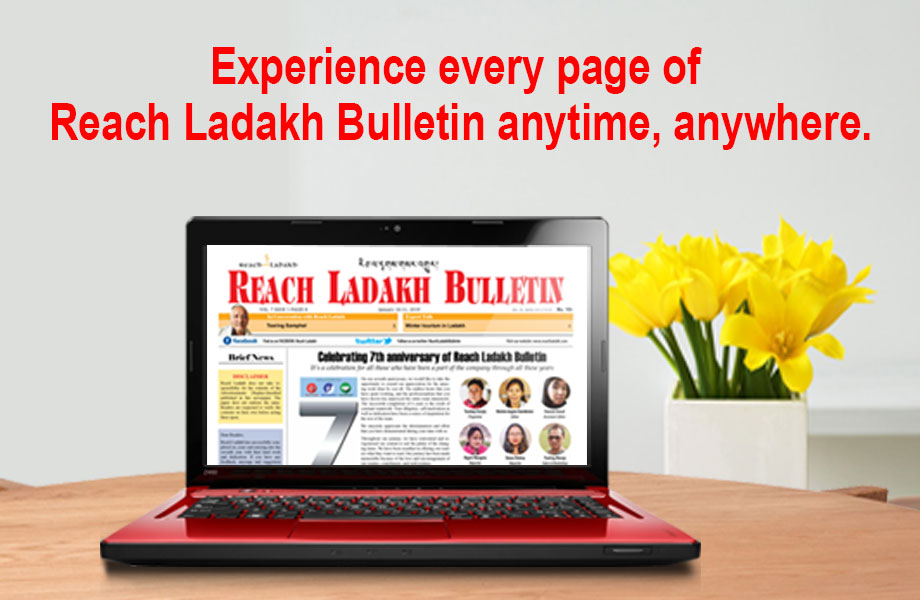 LEH :
Discussing the 2017 plan, the members of Press Club Leh held a meeting at Reach Ladakh office on November 17. The discussion was on the healthy growth of media in Ladakh and also to consider possibilities of hosting different media related events in the year 2017.
On the occasion, president PCL Murup Stanzin congratulated all members of Press Club Leh for getting the organization registered under the Societies Registration Act Vl of 1998 (1941 A.D) in November this year under registration No 6894-S of 2016.
During the meeting the plan for the year 2017 was discussed which includes designing a new logo, to identify and come up with the list of media house who are actively working in Ladakh, opening up of bank account and forms to be made available to the new members and to observe founding day of Press Club on Nov 2 every year.
PCL was formed two years ago by Leh-based journalists to promote and strengthen free and fair journalism in Ladakh. Since its formation Press Club Leh has successfully organised a brainstorming session with senior journalists and intellectuals on the different issue besides daring to host public talks and debates on social political issues.
Media personalities present on the occasion include Editor, Reach Ladakh Bulletin, Rinchen Angmo Chumikchan along with their reporters Stanzin Dasal and Kunzang Chorol , Bureau Chief, Leh, State times Tsewang Rigzin, Correspondent, ANI Leh Tsewang Paldan. Editor, Stawa Magazine, Sunetro Ghosal along with their reporter Tsering Dolkar and Tsering Stobdan, Correspondent, Greater Jammu, Jigmet Jamspal, Copy Editor, AIR, Leh Yangchan Dolma. Correspondent, ETV Urdu Nissar, freelance Journalist, Jigmet Dadul.
PCL Leh has decided to facilitate in organizing Press conference by any individual or organization.