Press Club Leh finally gets its own office premises, inaugrated by ADC Moses Kunzang
By
Reach Ladakh Correspondent
LEH, Apr 05, 2017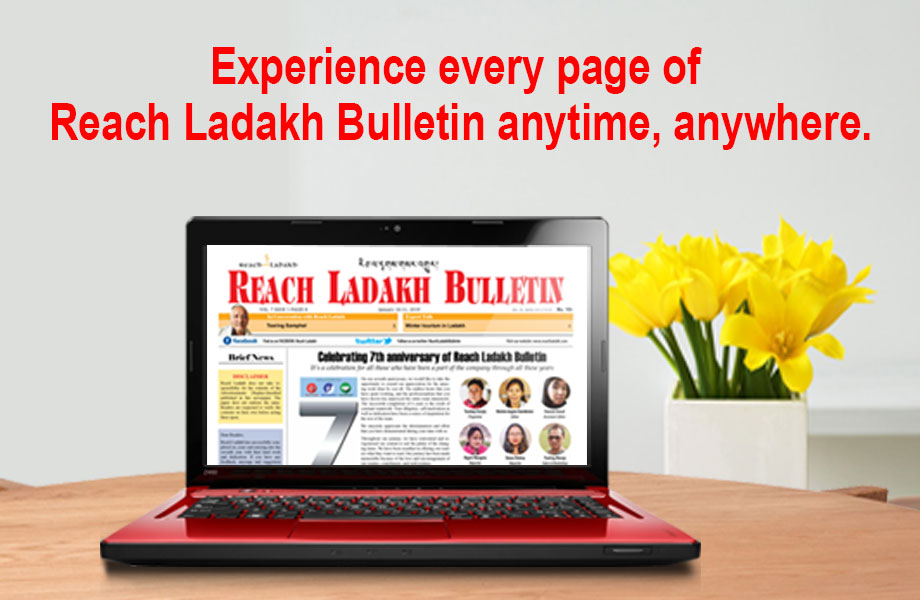 LEH :
After a three-year-long struggle, the Press Club Leh has gained a dedicated building which was inaugurated by ADC Moses Kunzang on March 22.
The proposed building in which PCL office is housed is named as Press Club building.
Speaking on the occasion, ADC Moses Kunzang appreciated the works and efforts of the journalists of Leh. He assured constant support in future to the media from the administration. He affirmed for additional rooms in the same building in order to help PCL members to carry out their work efficiently.
Morup Stanzin, President Press Club Leh briefed about the aims, objectives of the Press Club. While talking about the plans of PCL, he said, "We will be organizing seminars, workshops, debates and many other activities in near future."
Highlighting the recent major work of the PCL, he informed that the organization is in touch with Press Club of India, Press Club Jammu, and Chandigarh for its affiliation and association. Such initiative is carried to provide more exposure and experience for the journalists of Leh and also to cover issues of the region nationally.
Tsewang Rigzin Bureau Chief, State Times Leh spoke on the role of media and its status in Ladakh. He also raised the issue and problem faced by the people of every walks of life due to digital dis-connectivity in Ladakh region.
Social Activist and Founder SECMOL Sonam Wangchuk announced V-Sat satellite internet connection and an amount of Rs 1 Lakh at the disposal of Press Club Leh to support students from Ladakh interested in pursuing journalism. He also asked other individuals and organizations to support and strengthen Press Club Leh.
Religious heads, Political heads, heads of various departments, women association heads and many other dignitaries were present during the inaugural function.
Press Club Leh was founded on September 27, 2014. The initiative was started by Morup Stanzin, President , Press Club Leh, Rinchen Angmo Chumikchan General Secretary, Jigmet Dadul , Cashier Tsewang Rigzin Bureau, Chief State times, Sunetro Goshal, Editor Stawa, Hajira Bano Balkhang, Tenzin Menkyi both Ex-reporters of Reach Ladakh, Diskit Dolma AIR. At present, the Press Club Leh has grown with more than 18 members.