PDP supporters oppose district President's expulsion from party
By
Rinchen Angmo Chumikchan
LEH, Oct 26, 2016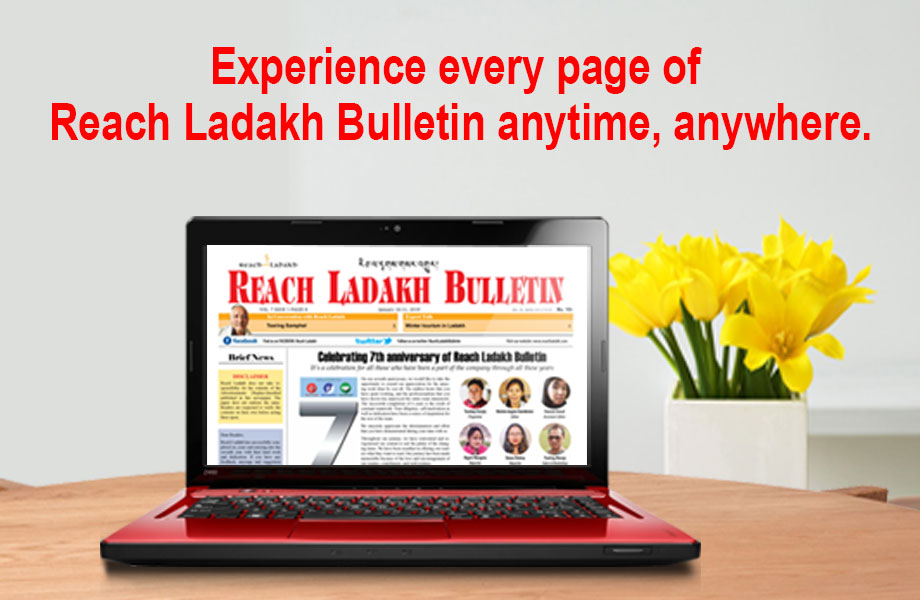 LEH :
The supporters of the People Democratic Party have openly opposed the party's district President's expulsion and called upon the 'higher authorities' to reconsider their decision.
Recently, PDP had expelled district President, Leh, Tashi Gyaltson, from the party for signing a memorandum, demanding UT status for Ladakh when Home Minister Rajnath Singh visited Leh on October 3. The party's disciplinary committee took the decision against him for violating the party's whip.
All political parties and religious organisation had met the Home Minister and demanded their long-standing demand for UT status for Ladakh, with a legislature. In this regard, a press conference was organised by the members of the PDP on October 7 where spokesperson Ghulam Hussain said, "We strongly condemn this decision to expel him and term it as undemocratic and arbitrary without giving opportunity to hear the position of the local PDP in Leh."
He said they were with their leader and were willing to support him completely, whatever the case might be. On similar grounds, the NC President also issued a show-cause notice to its district President Leh, Sonam Wangdus, for explaining his position to the party on signing a memorandum submitted to the Union Home Minister.
A press release by the Ladakh Buddhist Association says: "It was unfortunate and regrettable that the PDP, Leh, President was expelled by the PDP high command. This clearly exposed the hidden agenda of the PDP towards the Ladakh region, not supporting Ladakh's long-pending struggle for UT status."
The press release further reads, "The PDP President and all its members should tender mass resignation and join other political parties whose vision and perspectives match their thinking."
Tashi Gyaltson has said, "I extend my sincere thanks to all religious organisation, political parties and the people of Leh district for standing behind and supporting me after my expulsion from the party for signing a memorandum demanding UT for Ladakh. UT is an overwhelming sentiment of the people here which is being respected by all the political and religious organization here in Leh. I had wished that party leaders could have made an attempt to understand the deeper underpinning of it."