Over 50 apple and apricot trees are planted in Islamia school campus Thiksay on annual plantation da
By
Nawang Palkit
THIKSEY, Apr 15, 2017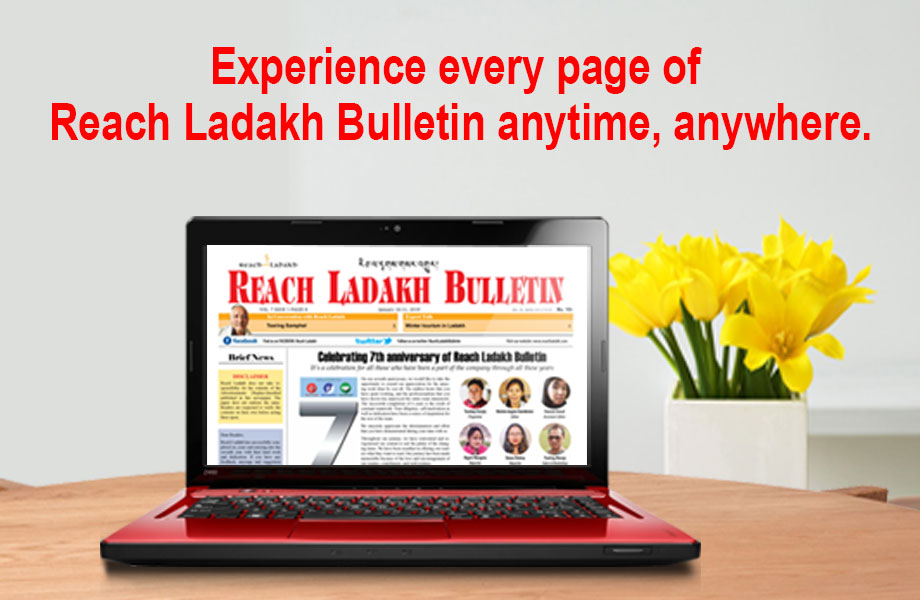 THIKSEY :
With an aim to broaden and enlighten the concept of plantation among the children and upcoming youths, annual plantation day was celebrated by Islamia Public School, Thiksay in its school campus on April 8.
Dr. T.H Masood, Associate Director Research and Extension SKUAST, chief guest underlined the importance to protect the environment by plantation activities.
"Trees in Ladakh are often cut down for domestic uses. However, we must plant ten trees for every single tree we cut down," he said.
Highlighting figures related to ecosystem he said that a new study estimates that the planet has 3.04 trillion trees. The research says 15.3 billion trees cut down every year. By country, Russia had the most trees at 642-698 billion, followed by Canada (318-361 billion trees), Brazil (302-338 billion), and the United States (222-228 billion).
He further talked about the public involvement in tree plantation for the healthy and pollution free environment.
Dr. Abdul Qayoom, President Anjuman Moin ul Islam and Chairman, Islamia Public School Leh said that the school is one of the oldest schools in the Leh district.
He further informed that the school will establish its branches in Turtuk and Zanskar region as well. He further told about the need of opening a counselling class in school to provide academic, career and personal or social competencies through a school counselling program.
Since 2014, the school has planted many kinds of plants with an assistance of the community and parents. This time around 50 trees including apple and apricot plant was planted. Around 50 volunteer parents assisted during the annual plantation day.