ONGC to harness geothermal energy in Puga Changthang
By
Reach Ladakh Correspondent
Leh, Nov 15, 2019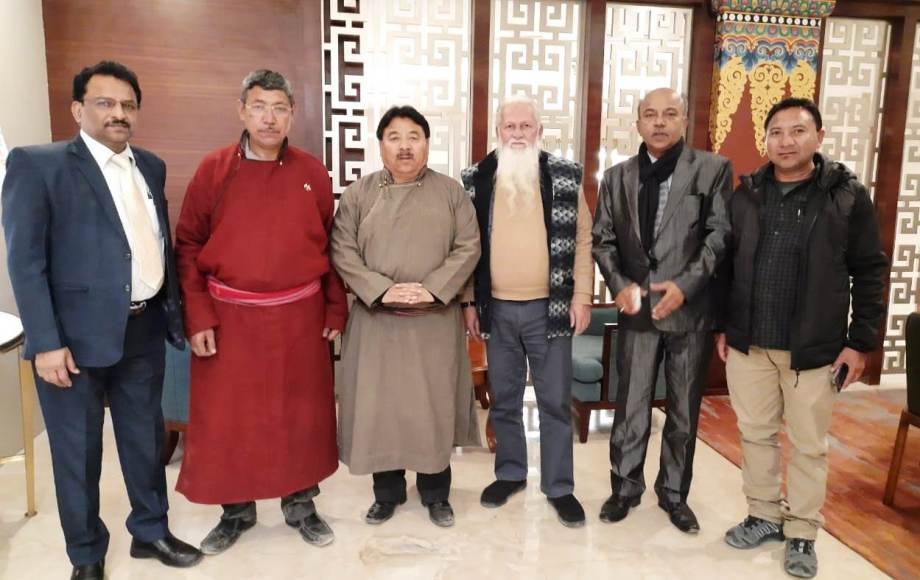 Leh :
A team of engineers from ONGC Energy Centre Delhi visited Leh to discuss about their future plans for exploration of geothermal energy in Puga Changthang with Gyal P Wangyal, CEC on 13 November.
The team comprises of Peeyush Kumar CGM-Head of energy centre; Uday Shankar GM (Mech.); Ahsan Absar  Ex. Director Geological Survey of India Geothermal Expert and Nawang Thinless Lonpo, Coordinator for Geothermal Puga UT Ladakh. Phuntsog Stanzin, Executive Councillor for Agriculture was also present in the meeting.
The team apprised the CEC that efforts have been made by various organizations in exploration of this clean energy since decades in Ladakh but now GoI under Ministry of New and Renewable Energy (MNRE) has assigned ONGC to harness geothermal energy from Puga and other potential areas of UT Ladakh for which initial survey will start soon.  

Gyal Wangyal welcomed the team of ONGC to Leh and thanked them for initiating work on Puga Geothermal Energy Project stating that it has immense power potential. Wangyal said that it will be game changer for UT Ladakh in power sector if this clean energy from Puga will be tapped properly. He assured all possible support from Hill Council Leh to ONGC in starting this prestigious project in UT Ladakh.

Geothermal Energy is heat stored in earth crust and being used for electric generation and also for direct heat application worldwide since beginning of last century. The total installed capacity for global geothermal power generation was estimated to be around 12.8 gigawatts (GW) till 2014. Top five leading countries in the geothermal power generation are USA, Philippines, Indonesia, Mexico and New Zealand.